Funny video: When Bebe Cool threatened to beat musicians for bashing Zuena
Musician Moses Ssali, alias Bebe Cool, doesn't mind clout-chasing music industry banter as long as his wife, Zuena Kirema, is not involved.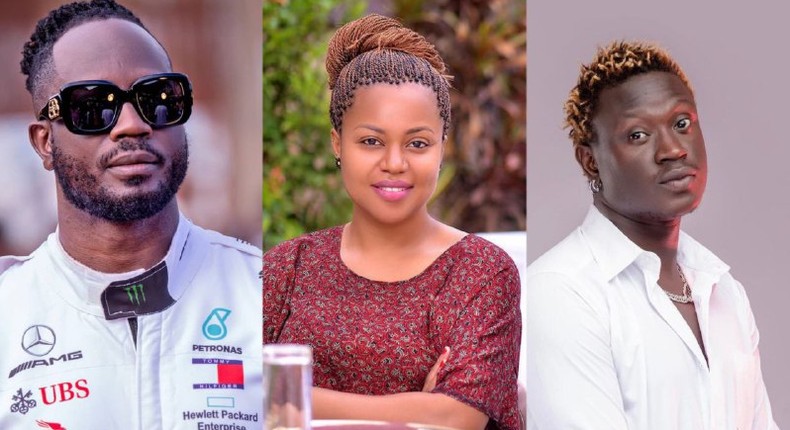 Cool is especially irked when Kirema is portrayed in a negative light.
"... It's also good for you to think you are better than me. The competition is good. But remove words/gossip from it, especially remove women... What annoyed me most are the people who involve women. I have to pass this warning, that if any musician involves my wife in music industry things, I'll beat you. I've said this publically. You involve my woman who is at home sleeping with children…" said Cool in an old video seen by this reporter.
Cool is one of the most controversial musicians in Uganda and once in a while, he utters outrageous statements that budding singers latch on to trigger him so they get his attention for media clout.
King Saha's hit song Zakayo was composed to diss Cool. While Saha is a talented singer, one could argue that the angle of dissing Cool also gave momentum to the song's popularity.
Cool has beefed with almost every big artiste in the industry, including Jose Chameloene, Bobi Wine, Eddy Kenzo, A Pass, and Cindy Sanyu.
Omutujju is one of the musicians that have attacked Cool's wife.
Pulse
"Make your cakes, romance your man, but leave industry issues alone. You know nothing about them. Just because you tried singing [mimics her singing her song titled Owa Boda] and failed. So, madam, us who have been able to sing well-received music, and your husband tried to elbow out one of them, don't judge. Don't come out to say that he wishes well for others, he only wishes well for you, when you are in bed together," Omutujju said.
Eyewitness? Submit your stories now via social or:
Email: news@pulse.ug
Recommended articles
Video: Kabako praises daughters for breaking family's first grade curse
I am going to miss Asia because she was my best friend- Charles
Zahara Totto tips Haffie on how to make the best of her romance with Lwasa
Boda man narrates how Jose Chameleone beat him
'Asia's last moments were extremely painful'
Video: Watch The Ben's wife Pamella dancing with this Ugandan TV host
Ex-VP Ssekandi, Nince Henry name their favourite songs by Mowzey Radio
Asia's mother narrates her sickness, celebrities mourn her passing
Bettinah blasts Daniella for laughing at Instagram post insulting her NYASH: I've lost respect for you