Mike Tyson and Evander Holyfield launch Holy Ears marijuana
Mike Tyson and Evander Holyfield launch ear-shaped marijuana based on the infamous 1997 fight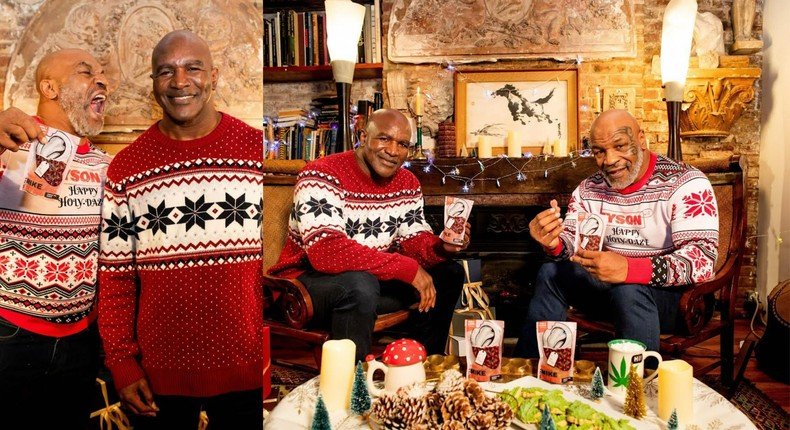 Two of the biggest names in the world of boxing Mike Tyson and Evander Holyfield have launched an era-shaped marijuana.
However, the ear is a symbol of the rematch between Tyson and Holyfield that took place back in 1997.
After Holyfield defeated Tyson in the first a rematch was sanctioned.
The rematch is known as the Bite Fight as Holyfield dominated the first two rounds until Tyson rolled above Holyfield's shoulder and bit his right ear tearing off a one-inch piece of cartilage.
Mike Tyson and Evander Holyfield launch Holy Ears
Tyson has now decided to collaborate with Holyfield after the initial Mike Bites.
The edible launched by the former boxing heavyweight champions titled Holy Ears come in November as they approach the holiday season.
Tyson explained the delight of the Cannabis collaboration and its impact on the body.
Speaking to the Huffington Post, "From Mike Bites to Holy Ears, now cannabis fans around the world can experience the same wellness benefits that plant-based products have brought me.
"It's a privilege to reunite with my former opponent and now long-time friend and turn years of fights and knockouts into a partnership that can make a positive impact and heal people.
"I wanted to make sure I got home and didn't do anything to anyone. I ate it and laid down. I woke up the next morning and was like, whoa.
AFP
"Cannabis has always played an important role in my life. Cannabis has changed me for the good both mentally and physically, and I want to share that gift with others who are also seeking relief."
While the Holy Ears edible has a shape section missing where Tyson bit off Holyfield's ear both fighters have reconciled and moved on from the accident.
The Holy Ears THC and Delta-8 THC-infused edibles will be available on Black Friday, November 25 in the United States of America.
More from category
'I need that Anthony Joshua fight' - Tyson Fury makes confession

Mike Tyson and Evander Holyfield launch Holy Ears marijuana

Kassim Ouma to face off with Kenyan champion in December