Yusuf Nkobeza, Jonah Kyobe bag bronze medals at Africa Boxing Championships
Uganda Bombers pugilists Yusuf Nkobeza and Jonah Kyobe haves settled for bronze at the Africa Boxing Championships in Maputo, Mozambique.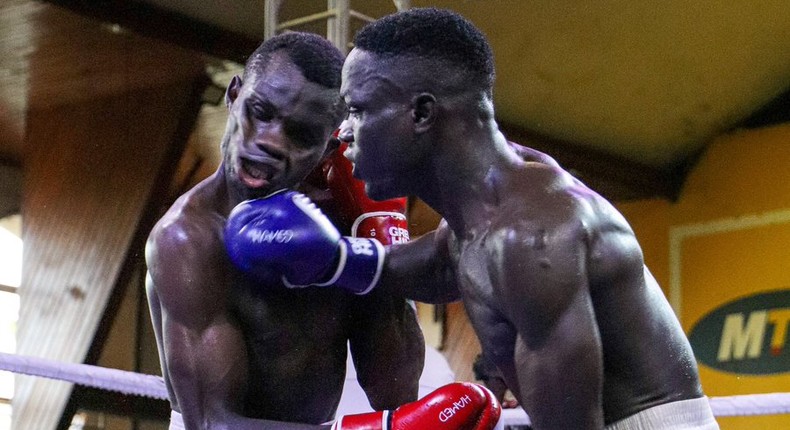 The two were the last standing bombers in the ring after their colleagues failed to make the medal bracket cut.
Uganda fielded a total of seven boxers and managed to win two medals at the championships. Participating countries were allocated up to 25 slots at the championships.
According to Moses Muhangi, the president Uganda Boxing Federation, they were cash-strapped and had to settle for only seven boxers majorly the team that had Commonwealth Games experience.
Jonah Kyobe lost his quarterfinals bout to Sigauque Roberto, boxing before the home crowd in the feather weight category.
Yusuf Nkobeza lost his middleweight fight to Moroccan Gharroumi Driss and had to settle for bronze.
Medallists at the championships are awarded $5,000 for gold, $3000 for silver and $2500 for bronze.
Compatriots captain Joshua Tukamuhebwa yet again flattered to deceive as he failed to progress despite an impressive start at the championship. He lost by unanimous decision 5-0 against Colin Richamo from Mauritius.
Commonwealth Games bronze medallist Teddy Nakimuli had to be protected by the referee in her lightweight category bout against Bagao Hellena boxing before the home crowd.
Kibiria Owen lost his welterweight bout to Egyptian Elsayed Omar.
Egyptian Salah Orabi ended Idris Lubega's dream of a championship medal.
More from category
'I need that Anthony Joshua fight' - Tyson Fury makes confession

Mike Tyson and Evander Holyfield launch Holy Ears marijuana

Kassim Ouma to face off with Kenyan champion in December