Don't teach me leadership, LOP Mathias Mpuuga tells his critics
The Leader of Opposition in Parliament Mathias Mpuuga Nsamba has said he will not take leadership lessons from anyone. He said will do his work to the best of his ability and knowledge, adding that if he allows the people he leads to determine the direction he should take, he will not be doing his job as a leader.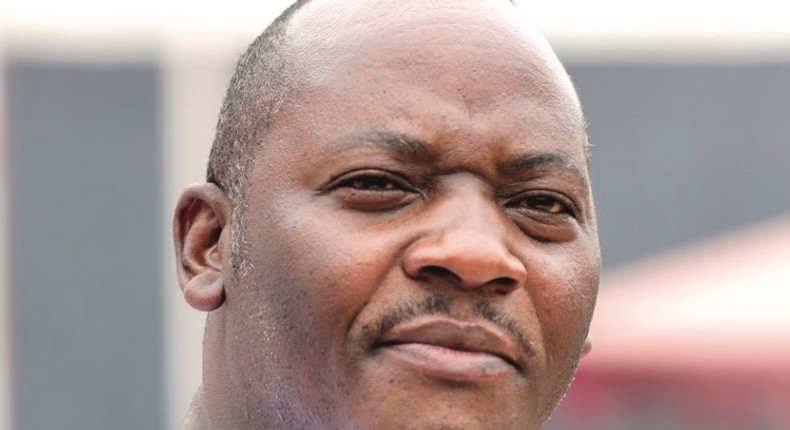 Interviewed by Muhammad Kakembo, of The Weekly Obsever, the Nyendo Mukungwe member of parliament spelled out his definition of leadership.
There seems to be a big group in your party and outside who would want you to practice the politics you earlier talked about of jumping on the tables. They say this soft politics can't work in a regime that they have termed as dictatorial...
They want to see me jump on the table when the speaker enters the chambers; is that their view? I think jumping on the table is a vulgar analogy. But what I can say, is if you intend to
protest, the smarter way is to first make your issue understood.
If you have no brains to explain the matter, actually you shouldn't have the energy to jump on the table. Because when you jump on the table and then walk in the corridor and confront the media, you should be able to explain why you chose to protest. So, protestation and decency are not in conflict. They are a complementary approach to politics. But let me say this, I can't take any lessons from anyone on protests.
But I will support anybody who harbors an interest to protest on a matter that has not been understood, has not been heard, or feels aggrieved that the only way is to protest. I have done it before not once, not twice.
How do you respond to those who accuse you of not using both?
Have they not seen me protesting and walking out of parliament? Are they genuine or pretenders? Or they are carrying other messages and are not honest enough to declare their intentions. Can they point out a matter they thought should have ended in a certain way and it didn't?
One of the things most talked about is the arrest of MPs Muhammad Ssegirinya and Allan Ssewanyana...They say you have not done enough to demand their release...
I want to know the members of parliament who are complaining. Whatever we do, we dialogue either in the shadow cabinet or in the opposition caucus or the NUP caucus; where are the complaints coming from? We are leaders and we shouldn't be led by the people. If you want the people to lead you, then cede space and go to the back. But when you still have the space, you must be able to discern what to do because you are confronted with the issue every day.
Do you think there is a genuine human being who can accuse the LoP of having the two members of parliament in prison? If there is any person, that person is an apologist of the person who arrested them because he wants LoP to look bad. Otherwise, why don't they complain about the system that has denied them bail and a space to be prosecuted freely and fairly?
There are some members of your caucus who think you should indefinitely walk out of parliament until such a time the state buckles and frees your colleagues...
If I walk out and I'm your leader, I'm the same leader to tell you that let's go back. If you can't listen to me, then you want to lead me. However, for some members to disagree with a decision
we have taken, it's normal. But they are not the same as the majority. But can I also ask, if we had refused to go back, would the two members have been released?
But do you agree that members of your caucus agree on a decision yet they are opposed?
They agree because they fear being misunderstood, they vote with you. I have been in meetings with colleagues and I put across my position; if my position is not accepted, I go with the majority. It's indecent and dishonest for anybody to go in the corridor and make that kind of irresponsible noise and they can't speak at the forum we are as leaders.
But these people have a duty to listen; they have to accept to be led, and they must accept to be spoken to but they have no right to complain when there is a forum to speak and they don't speak. I'm not a person that wants to follow up on people simply because they disagreed with me. I disagree with colleagues on one matter and agree with others. That's how leadership is exercised.
Eyewitness? Submit your stories now via social or:
Email: news@pulse.ug
Recommended articles
Breaking: NTV'S Edward Muhumuza dies in car accident
Judiciary seeks sh1.6b for judges security
Museveni orders investigation into PDM funds meant for Acholi
Makerere sacks 6 staff over sexual harassment
Tackle TB to prevent future pandemics – new report
6 ways Google and YouTube can help you celebrate Ramadan
Nabakooba urges women in Mityana to embrace new technologies
Activist attacks Ugandan embassy in New York over Anti-homosexuality Bill
UN, US condemn Anti-homosexuality Bill