PDM money is not Haram, Moslems told
Asia Nabisere the Kampala City Parish Development Model (PDM) Focal Person, has asked Muslims to disregard cheap talk that PDM is riba (haram) and thus they should go for it.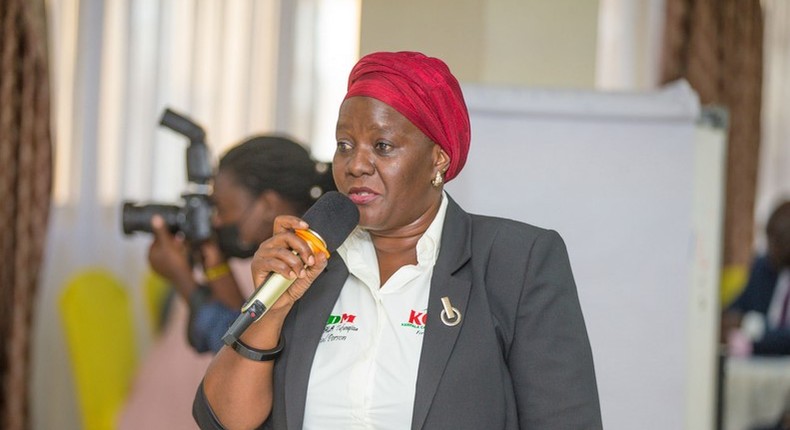 According to Islamic teaching, interest money is considered haram with the primary reason being that it is exploitative.
Nabisere was speaking to residents of Kawempe on Thursday, explaining that even though the money Ugandans are getting is supposed to be paid back at lower rate it is not exploitative since it is intended to help someone in need.
"To my Moslem brothers and sisters embrace this program. This money is not riba, it is not exploitative, because the government is not making profits from us. The money will remain in the community among the Sacco members," Nabisere said.
Under the PDM each household is to get UGX shs1m and pay it back at an interest rate of six percent.
Nabisere gave the explanation during a PDM sensitization meeting led by the Minister for Presidency Milly Babalanda, who was accompanied by the state minister for Kampala and Metropolitan Affairs Kabuye Kyofatogabye, the KCCA ED Dorothy Kisaka and the PDM Deputy National Coordinator Jovrine Kyomukama Kaliisa.
Babalanda encouraged all Ugandans to be implementors of the PDM regardless of their political affiliation.
"We must all work hard to ensure this government initiative succeeds so that our people can get out of poverty," Babalanda said.
The Deputy National Coordinator, Kaliisa said the success of PDM will be key in helping Uganda develop into a modern country.
"As a country we cannot take off at once if the 39% are still in subsistence economy. We need everyone in the money economy, paying taxes for the deliverance of quality services," Kalisa said.
Under PDM each of the 99 parishes in Kampala will get UGX shs100 million starting next financial year. At household level, the minimum and maximum amount for every benefiting household is UGX shs1million.
"It is possible to get our people out of poverty. I request all of you, the youth to put a brick on nation building. Stop singing we are many, we are many and involve yourselves in productive work," Kalisa said.
He also explained to the Muslims that the 6% interest should not be considered haram since it will be used by the community.
The KCCA ED, Dorothy Kisaka, commended the city dwellers for showing interest in PDM and continuing to attend sensitization meetings.
Kisaka promised the people of Kampala that KCCA is going to establish a PDM school that will continuously keep teaching about the strategy.
"It will not be a school with walls, but a moving school where our team will come to your parishes and aid you understand the new thing called Parish Development Model. We are all learning it," Kisaka said.
She called upon the technical people in PDM to deliver services with the highest customer care.
JOIN OUR PULSE COMMUNITY!
Eyewitness? Submit your stories now via social or:
Email: news@pulse.ug
Recommended articles
Masaka City leaders, schools, targeted in new threatening leaflets
Registration for new national IDs begins in June 2023, says Gen. Otafiire
Mao promises Ssegirinya's mother fair trial for legislator
Court overrules decision to interdict Uganda Land Commission secretary
Ministry denies stealing health workers' money through fake loan repayment scheme
Underage children in Karamoja sneak into schools for meal
Rabies outbreak in Sheema, livestock, children in danger
Gen. Otafiire disturbed by robberies by 'men in uniform' at roadblocks
Police releases list of 143 traffic offenders [See Full List in story]