Court overrules decision to interdict Uganda Land Commission secretary
The High Court in Kampala has overruled the decision made by the Minister of Lands, Housing and Urban Development, Judith Nabakooba, to interdict the Secretary to Uganda Land Commission, Barbara Imaryo.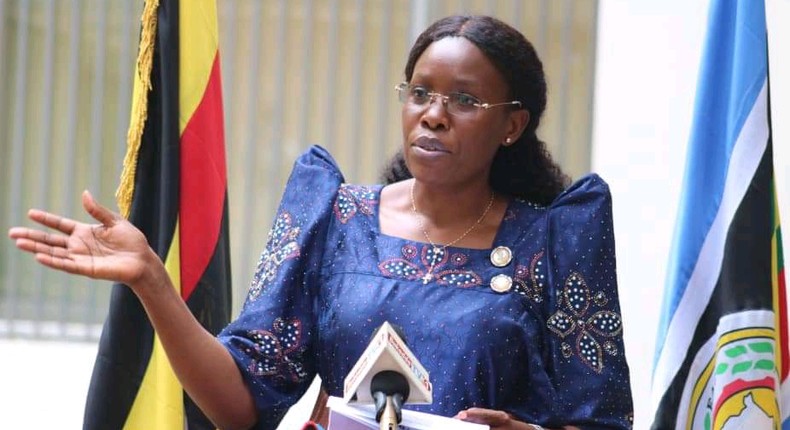 Imaryo came under fire when the Inspector General of Government (IGG) Beti Kamya issued a directive on December 1, 2021.
Accordingly, Nabakooba interdicted Imaryo in order to pave way for investigations into allegations of misappropriation of funds from the Land Fund. The interdiction included the chairperson of Uganda Land Commission (ULC), Beatrice Byenkya Nyakaisiki, and other officials.
"You are therefore, directed/ordered, as the Supervising Minister, to interdict or cause the Interdiction of Ms Barbarah Imaryo from her duties as Secretary of Uganda Land Commission with immediate effect," read the letter Nabakooba acted on to make her decision on December 7 2021.
The directive was triggered by a report from the office of the Auditor General.
In the report, it showed that ULC did not have an inventory and database for all government properties and land within its jurisdiction. There was also an unauthorised Shs10.6 billion payment made to claimants.
Upon issuing the directive, Nabakooba replaced Imaryo with Daniel Mugulusi as Accounting Officer for ULC under orders that only President Museveni could reverse her action.
Dissatisfied by this turn of events, Imaryo petitioned the Civil Division of High Court to challenge Nabakooba for acting outside her jurisdiction to interdict her.
The Attorney General responded to Imaryo's case by asking court to dismiss it because Nabakooba was within her rights to interdict her.
After over six months, Judge Musa Ssekaana assented with Imaryo's appeal and dismissed Nabakooba's order and the IGG's directive as illegal and inadequate.
"In the present case, the applicant is challenging the decision of the Minister of Lands, Housing and Urban Development to interdict her because she is not vested with such power. Her actions were indeed illegal and contrary to the constitutional and other laws governing the appointment of the applicant," said Ssekaana.
He said that the power to dismiss, suspend, reappoint and reinstate is reserved to the entity that appoints that person, according to Section 24 of the Interpretation Act.
"It is very true that the office of the Inspector General of Government has power to make recommendations to decision makers or responsible officers, such recommendations are not self executing and must be acted upon in accordance with the existing legal frame work. The IGG cannot direct a Minister to break the law, and act appropriately. The letter from the Inspector General of Government only gave the Minster of Lands, Housing and Urban Development of what action to take," added Ssekaana.
Since then the Attorney General, who was listed as the respondent, has been asked to pay costs to Imaryo
Get our Top Stories delivered to your inbox
Eyewitness? Submit your stories now via social or:
Email: news@pulse.ug
Recommended articles
Our soldiers involved in the DRC helicopter accident are recovering well - Gen. Kainerugaba
Media body asks Museveni not to sign the Computer Misuse Bill
'Don't compare Shs80,000 allowance to human life' - Aceng tells Ebola task force
'Kibanda' video hall operator burns customer to death over Shs5,000 in Arua
UPDF hunting for men who kidnapped, robbed Pakistan national
Education minister says 'activists' promoting immorality in schools will be arrested
Katikkiro Peter Mayiga lauds KCCA over improved service delivery
How police trailed, arrested 'Kigaali' criminal gang leader at musical concert
Kisoro district MP collapses in parliament during EALA representatives elections