Kenzo laughs off CMI operative rumors
Musician Eddy Kenzo does not find it amusing that a section of individuals on Twitter accuse his manager Martin Beta Muhumuza of being a CMI operative.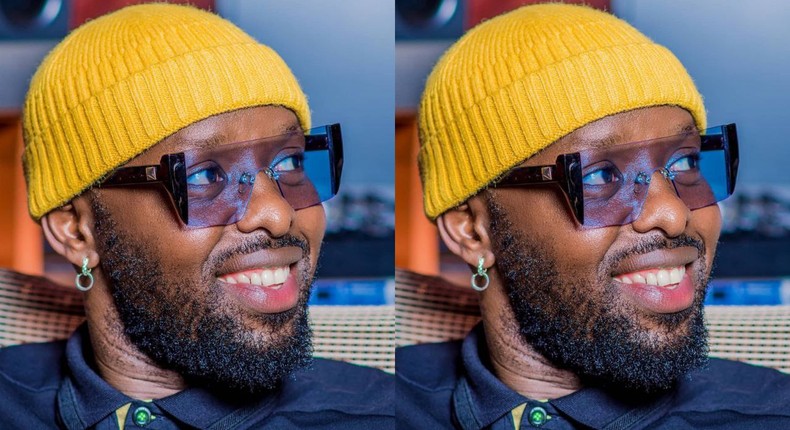 Martin 'Beta' Muhumuza is a proficient brand and recording label manager with experience in audio and visual production.
He is Eddy Kenzo's longtime manager and big boss at the Big Talent Entertainment record label and has also been a backbone for many musicians' success.
Yesterday, as Muhumuza celebrated his birthday, several friends of his painted their social media timelines with his pictures.
However, the highlight of it all was a Twitter user identified as Kyabula Lukyamuzi alleging that Muhumuza is a CMI mole cum operative.
"So, Eddy Kenzo is managed by a one Muhumuza Martin, an officer with the UPDF attached to CMI in charge of these recent abductions," tweeted Kyabula.
Kyabula then added, "Well, like I said…it's up to Kenzo (to) explain to his unsuspecting followers."
In response to the tweet, Eddy Kenzo replied in Luganda while jesting off the allegations.
Muhumuza and Kenzo have been working together for the longest time and together have achieved so much success including winning Uganda's first BET award among other things.
Several other tweeps, mostly those with allegiance to the People Power group have jumped onto the narrative and are spreading it widely.
The last quarter of 2022 has seen Kenzo in the news over and over again in a captivating twist of high lows.
In just one month, he is a Grammy nominee but yet again making claims of being targeted by unknown assailants.
Eyewitness? Submit your stories now via social or:
Email: news@pulse.ug
Recommended articles
Video: Kabako praises daughters for breaking family's first grade curse
I am going to miss Asia because she was my best friend- Charles
Zahara Totto tips Haffie on how to make the best of her romance with Lwasa
Boda man narrates how Jose Chameleone beat him
'Asia's last moments were extremely painful'
Video: Watch The Ben's wife Pamella dancing with this Ugandan TV host
Ex-VP Ssekandi, Nince Henry name their favourite songs by Mowzey Radio
Asia's mother narrates her sickness, celebrities mourn her passing
Bettinah blasts Daniella for laughing at Instagram post insulting her NYASH: I've lost respect for you