Why Kenya Airways pilots have gone on strike
Kenya Airline Pilots Association represents about 400 pilots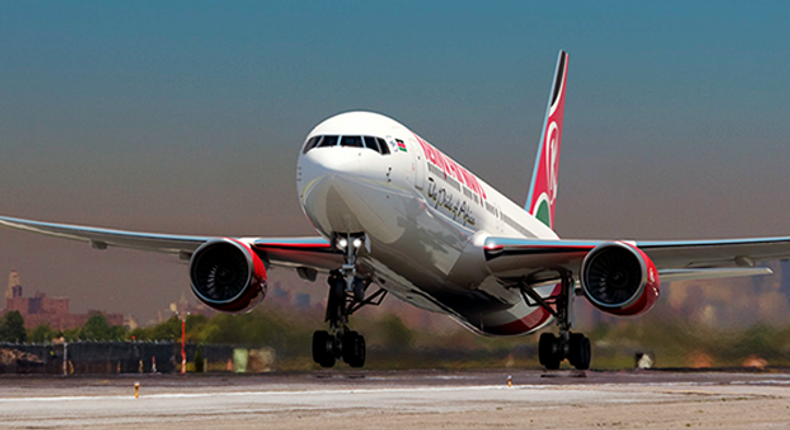 Kenya Airline Pilots Association (KALPA) has announced a strike notice beginning Saturday, November 5, 2022, from 6.00 am local time.
According to KALPA, this means there shall be no Kenya Airways aircraft departing Jomo Kenyatta International Airport (JKIA) flown by a member of the association.
The pilots association had earlier issued a 14-day industrial action notice to the management of Kenya Airways in October.
They said this was the last resort in the organisation's attempts to seek better working conditions for their over members.
They claim the decision to suspend contributions to the provident fund is in violation of the contractual agreement between KQ and its employees.
They protested that neither the employer's nor employee's contributions have been made since 2020, and the retirement scheme has not been resumed.
"We hoped that the management of the airline would soften its hard stance and engage in a negotiation on the issues raised.
"However, as we mentioned at our press conference on November 1, 2022, Kenya Airways management has not made any meaningful attempt to engage and have these matters resolved," the pilot withdrawal notice said.
KALPA apologized to passengers who will be affected and regretted the inconveniences caused to their travel plans.
Kenya Airways Board of Directors response to industrial action notice
In a statement issued on Wednesday, November 2, Kenya Airways Board of Directors said none of the grievances advanced by KALPA merited an industrial strike.
"The board reiterates that industrial action is unnecessary at this point, as it will delay and disrupt the financial and operational recovery and cause reputational damage to Kenya Airways.
"The negative impact will also affect thousands of employees and the vast ecosystem the airline supports," the statement read.
The management criticised the pilots association, saying that KALPA's demands changed from grievances about the suspension of the KQ Provident Fund (that equally affects all the airline staff), the Ab Initio Loan fund, Annual Leave, and other issues to outright demands for the resignation or dismissal of the CEO, Allan Kilavuka.
Eyewitness? Submit your stories now via social or:
Email: news@pulse.ug
Recommended articles
Ugandan engineer advances to the finals of the Africa Prize Engineering Award
Murdered minister Engola to be honoured as a hero
Museveni in isolation after testing positive for COVID-19
Chaos as tycoon Hamis Kiggundu storms out of Supreme Court in protest
Museveni tests positive for COVID-19
New study reveals 6% of retired police officers commit suicide
Health ministry asks pre-medical interns to meet own internship costs
60% of households in Uganda have seen their incomes grow, says Museveni
Family to honor Kato Lubwama's wish for prolonged funeral
Ibrahimovic's glamorous career in numbers
PHOTOS: summer is here - Arsenal and Chelsea stars already enjoying the break
Pulse Sports' Uganda Premier League Team of the Season