'I like Besigye, but Kabobi? Hapana!' - Gen Muhoozi Kainerugaba clears air
General Muhoozi Kainerugaba says he likes Dr Kizza Besigye but dislikes National Unity Platform (NUP) leader Robert Kyagulanyi Ssentamu, popularly known as Bobi Wine.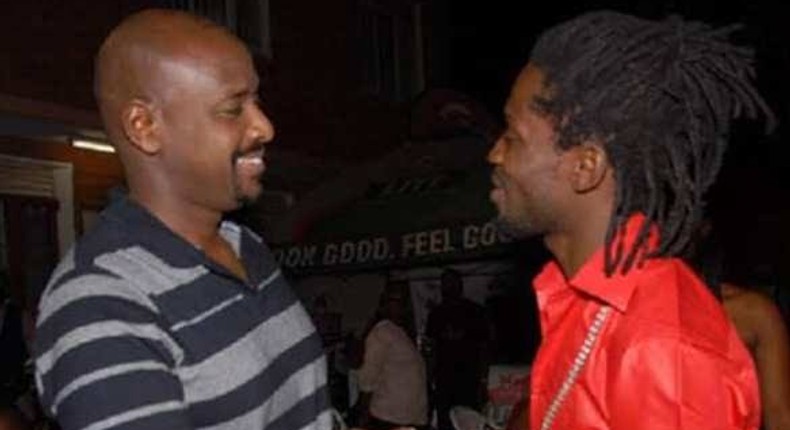 Muhoozi said that Dr Besigye is a leader who is also a teacher.
"Personally, I like Dr Kizza Besigye, He is an elder and we can learn a few things from him," he said of Besigye.
After being magnanimous with Besigye, Muhoozi was less charitable towards Bobi Wine, insisting that Bobi Wine's intention to become president will be swept away by the impersonal tide of democracy.
Bobi and Besigye silent
The two opposition linchpins, Bobi Wine and Kizza Besigye, are yet to reply to the comments made by Muhoozi. However, both leaders are not known to be enthusiastic about Muhoozi.
Besigye, for one, has been at cross purposes with the regime of Yoweri Museveni ever since he formed the Reform Agenda pressure group to challenge Museveni for the presidency in 2001.
After failing that attempt, he founded the opposition Forum for Democratic Change (FDC) party.
The FDC took up the electoral cudgels against Museveni's National Resistance Movement party to the extent that Besigye was arrested several times, once along with his then infant son, Anselm.
Besigye was later hounded into exile, but returned to continue being a thorn in Museveni's side.
In 2021, however, Besigye declined to run against Museveni in what would have been his fifth attempt at unseating Museveni.
His throwing in the towel set the stage for Bobi Wine and NUP to take his place as Museveni's main opponents.
Ever since that passing of the tongs, so to speak, Bobi Wine and his supporters have borne the brunt of Museveni's growing intolerance to those who oppose him.
Eyewitness? Submit your stories now via social or:
Email: news@pulse.ug
Recommended articles
2 robbers killed in Police raid, 2 guns recovered
FDC Katonga faction announces dates for new delegates conference
Gov't denies blocking return of Dr. Kiyingi's body
Uganda set to host second Food and Security Symposium and Expo
Former LOP Ogenga Latigo Latigo injured in Nakasongola car crash
More women in Jinja are experiencing online gender based violence than in any other district
Museveni commends Education Ministry, Tayebwa over 2027 AFCON hosting rights
Ugandan manufacturers want imported barbed wire banned
Bobi Wine defends Barbie's 'controversial comments' in Canada