King Saha announces venue and date for upcoming concert
King Saha, real name, Mansour Ssemanda announced on Tuesday evening that he will be holding a concert on February 14, 2023.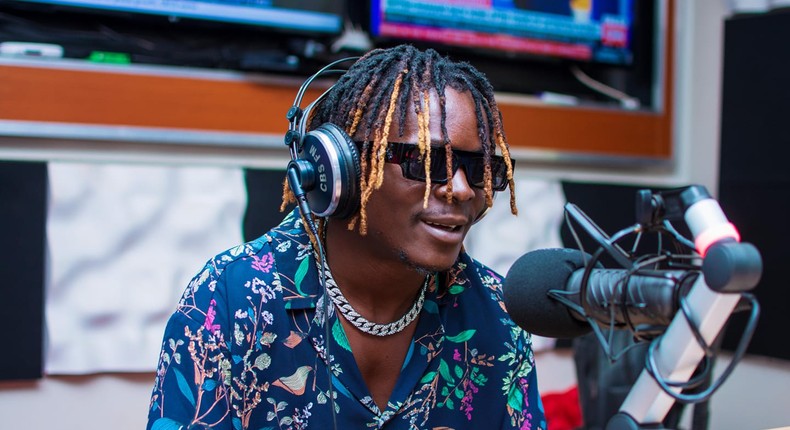 Saha has partnered with KT Events, the same company organising singer Winnie Nwagi's concert.
Nwagi, who was among the first musicians to congratulate Saha upon the announcement, will hold her show on September 9, 2022.
Other artistes that hit the comment section to share the joy with Saha are Frank Mukiiza, aka Feffe Bussi, Richard Kasendwa, aka Ziza Bafana, Leila Kayondo, Bashir Kiberu, alias Dj Shiru, Sheebah Karungi, David Lutalo, Maureen Nantume and B2C, the singing trio that will also hold a concert on August 19.
King Saha has been one of the most sought-after artistes of recent and his new song 'Zakayo' has been well received. At one point, people thought he would fill the gap left behind by the late Moses Nakintije Ssekibogo, aka Mozey Radio of the Goodlyfe Crew because of sharing a similar voice.
His other hit songs include 'Biri Biri', 'Gundeeze', 'Sssala Puleesa', 'Sivaawo', 'On My Way', 'Hullo Hullo', 'Teddy Tereza' and 'Bantu Baffe'.
Away from singing, Saha is one of the three contenders for the Uganda Musicians Association presidency alongside Cinderella Sanya, aka Cindy and Ramathan Mutebi, aka Lord Bitemu.
The 'Science' singer becomes the first artiste to announce a 2023 concert date, which will coincide with Valentine's Day.
Dancehall musician Carol Kasita, popularly known as Karole Kasita, told this reporter on Tuesday that she is also planning a concert in January of the coming year though she hasn't fixed a date.
Pulse
She will tomorrow, Thursday, release a 10-track album at an event held at Imperial Royale Hotel in Kampala.
Get our Top Stories delivered to your inbox
Eyewitness? Submit your stories now via social or:
Email: news@pulse.ug
Recommended articles
'Don't claim you love someone if you haven't done this for them'
'I inspire big women… no one can stop me' - Winnie Nwagi
Nick Cannon welcomes his 10th child, weeks before his 11th is due
Women failed to accept men have weakness for beautiful girls - Kamenyo
My ex-lover made me abstain until I met pastor Bugingo - Susan Makula
'Stalker' drives car into singer Chris Brown's home, crashes Tesla
'Nicki Minaj is broke like, broke broke,' says rapper Azealia Banks
Ronald Alimpa accident: Bobi Wine mourns passing of Lady Grace, three others
Meet Don Andre, Uganda's fastest rising comedian