Would you like to know whether or not you are addicted to alcohol?
Test yourself and find out whether or not you are addicted to alcohol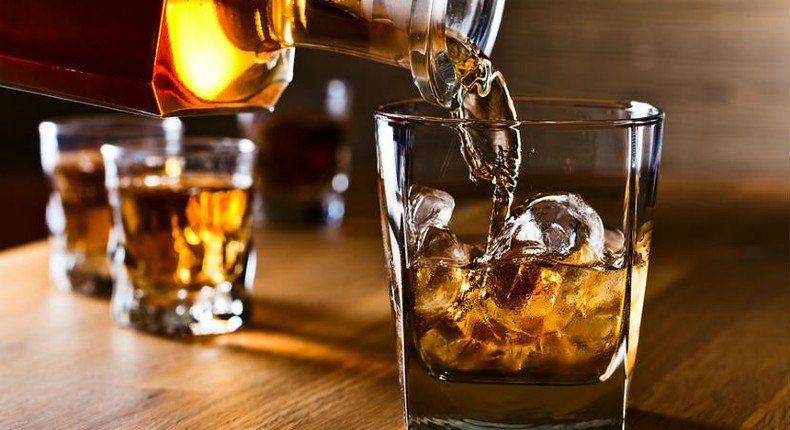 Have you ever camouflaged alcohol in a teacup or water bottle just so you would drink undetected?
Do you often drink to feel better or to relax?
Do you often black out from over-drinking where you forget what happened?
Are you often unable to stop once you get yourself the second drink?
Have you drunk in dangerous situations like right before heading to work or while driving?
Do you often neglect your responsibilities in favor of alcohol like drinking instead of going for your lectures?
Do often have trouble in your relationships like insulting family members because of alcohol?
Do you currently drink a lot more amounts than you used to a while ago?
Do you feel irritable, stressed and sad when you haven't had something to drink and feel that the only remedy is to drink?
Have you often tried to quit drinking but have completely failed to stop yourself from falling back?
You are addicted to alcohol and you need to seek medical help before it is too late
You are not addicted to alcohol, thank God!
JOIN OUR PULSE COMMUNITY!
Eyewitness? Submit your stories now via social or:
Email: news@pulse.ug
Recommended articles
Uganda's president fights against a credit tradition instigating increased suicides in the country
Good services possible only through tax compliance - Fort Portal Mayor
Courts doing everything to reduce case backlog - judiciary
Banking industry sets out to reward green financing: How to participate
How the slave trade birthed this Surma tribe beauty tradition
Cynthia declined first time Ron offered to take her out yet she knew he's 'hot'
Everything to know about hair beads from Barbie's new hairstyle
UMA gears up for the 29th international trade fair
We feared I was infertile, says Flavia Tumusiime