QUIZ: How well do you know Ugandan celebrities?
Take this 10-question test to find out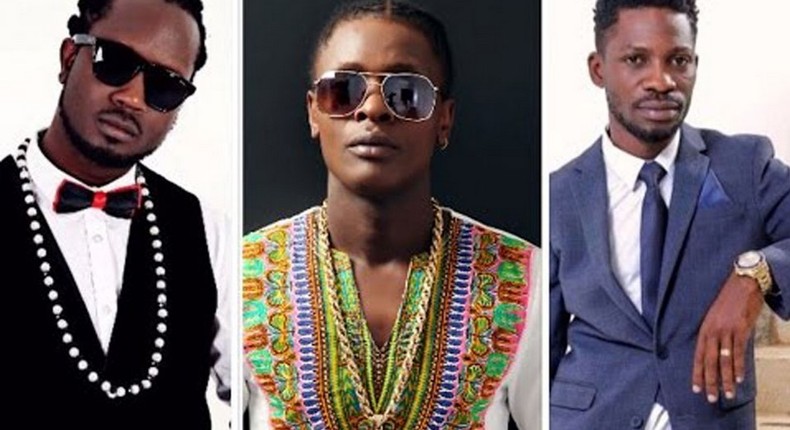 Chameleone's wife, Daniella grew up in this town:
The following have never appeared together in a collabo
Judith Babirye and Chameleone
Rema and Eddy Kenzo
Next question
This star has the largest following on Youtube
Anne Kansiime
Next question
These two have never had public beef against each other
Bobi Wine and Julianna
Next question
The following were winners each at the inaugural PAM awards in 2003
Pastor George Okudi, Chameleon and Elly Wamala
(Chameleone, Juliana, and Blue3
Bebe Cool, Nile Beat, and Bobi Wine
KADS Band, Clear Cut, and Benon Mugumbya
Pastor George Okudi, Chameleon and Elly Wamala
Next question
She's the most beautiful Ugandan female artist
Spice Dianah
Next question
This one was the most searched for musician on the internet in 2015
Who was the first artiste to do Lugaflow?
Who was the first president of the Uganda Musicians Association?
Julius Kyazze
Next question
IN 2016, which female artiste won a HiPipo Music Award for her duet with A Pass?
Lillian Mbabazi
Next question
Are you even Ugandan? Haha
You definite know something about this subject. Increase your knowledge of Ugandan celebrities by visiting Pulse.ug
Above Average. Your knowledge of Ugandan celebrities is almost picture-perfect. Visit Pulse.ug to become a guru
You are a connoisseur! Bravo. You are the King/Queen of the world.
JOIN OUR PULSE COMMUNITY!
Eyewitness? Submit your stories now via social or:
Email: news@pulse.ug
Recommended articles
Angella Katatumba: How I met my ex-husband
Fally bows out on a high at Kampala edition of his double concert
An annual loss of $5 billion in Africa's food market has been attributed to an insect
FDC Katonga faction announces dates for new delegates conference
Faridah Nakazibwe 'leaves NTV ' after 17 years
Kasita, Feffe Bussi brave tough questions on romance ahead of Dubai concert
Pallaso takes pride in visit to Murchison Falls, makes risky gesture
Matatu Film Stage, a short movie celebration
Chef Keletso shines as foodies infuse whisky with divine culinary treats