Quiz: How much do you know about the kitchen and cooking?
Test your knowledge of cooking and the kitchen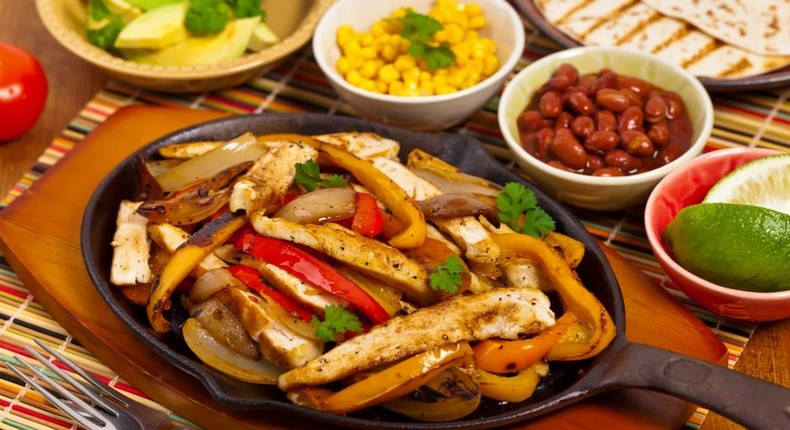 What's the best method for peeling tomatoes?
Blanch them
Next question
Blanching tomatoes is the key to easy skin removal. Bring a pot of water to a boil. Add the tomatoes into the boiling water. Remove them when the skin begins to peel, after about 30 seconds, and cool them down in a bowl of ice water for a few minutes. Once they cool, you'll be able to peel them with your fingers.
Why should you always pierce your potatoes before baking them?
To cool off the baked potatoas it bakes
To give the potato a crisp skin
To let out steam as they bake
To let out steam as they bake
Next question
What is the ideal temperature for your fridge?
0-4 degrees C
Next question
For the best food safety and storage, refrigerators should be kept at about 0 to 4 degrees C
Which is the best way to keep a knife sharp?
All the above
Next question
Which sweetener is a natural preservative and will never spoil?
It's true; honey doesn't go bad. It can, though, with time and temperature, become cloudy and thicker, which can be cured by placing the jar in a pan of warm water.
What the best way to handle a hot pot?
Use mittens
Next question
This set of gasses are used in cooking at home
Butane, Propane, Methane
Next question
What kitchen tool do you use to scrape the sides of a bowl of a semi-solid ingredient (like yummy chocolate chip cookie dough)
Rubber scraper/spatula
Next question
How long should we wash our hands?
20-30 seconds
Next question
A casserole is a kitchen pan used mostly for:
Storing things in the freezer
Baking things
Next question
You need to start cooking
You could make a good cook if you tried
JOIN OUR PULSE COMMUNITY!
Eyewitness? Submit your stories now via social or:
Email: news@pulse.ug
Recommended articles
2 robbers killed in Police raid, 2 guns recovered
Angella Katatumba: How I met my ex-husband
Fally bows out on a high at Kampala edition of his double concert
An annual loss of $5 billion in Africa's food market has been attributed to an insect
FDC Katonga faction announces dates for new delegates conference
Faridah Nakazibwe 'leaves NTV ' after 17 years
Kasita, Feffe Bussi brave tough questions on romance ahead of Dubai concert
Pallaso takes pride in visit to Murchison Falls, makes risky gesture
Matatu Film Stage, a short movie celebration