Frequently asked questions about Ebola following Mubende outbreak
Ebola is currently in the news after some people lost their lives to it over the last one week following an outbreak in Mubende District.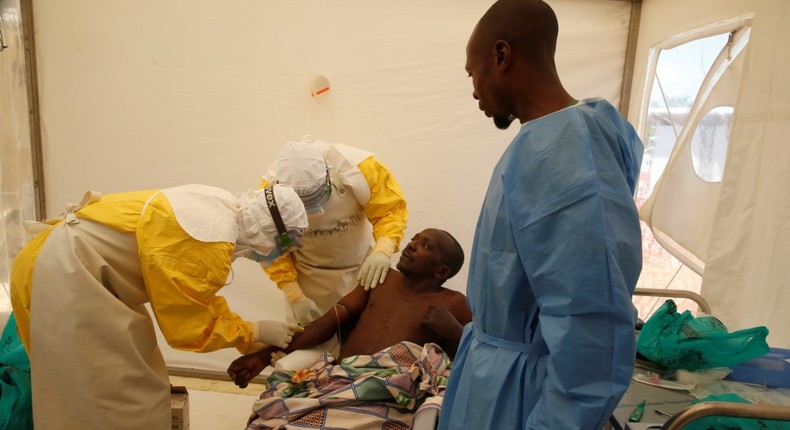 This is resultantly causing many people to be worried and to ask questions about the virus.
Here are the frequently asked questions about Ebola and the answers to help equip you with much-needed information:
What is Ebola virus disease?
Ebola virus disease (formerly known as Ebola haemorrhagic fever) is a severe, often fatal illness, with a death rate of up to 90% caused by Ebola virus, a member of the filovirus family.
The Ebola virus was first identified in 1976 when two simultaneous outbreaks occurred, one in Yambuku, a village not far from the Ebola River in the Democratic Republic of Congo and the other in a remote area of Sudan.
The origin of the virus is unknown, but current evidence suggests that fruit bats (Pteropodidae) may be a host.
How is it transmitted?
Ebola is transmittedthrough close and direct physical contact with the body fluids of an infected person.
Tourists will appreciate that they are unlikely to engage in such activities.
Who is most at risk?
Historically, hospital staff and others treating infected people have been at significant risk. However medical advances mean that health workers are now vaccinated. Uninformed relatives preparing the bodies of victims for burial are also at risk.
Can the disease be contained?
Yes. Ugandan health authorities have a long experience in preventing the spread of the disease. Uganda's success story in fighting Ebola is known globally and the country has helped other African countries facing Ebola outbreaks. In 2014, a team of Ugandan doctors and health workers were deployed by World Health Organization to provide medical support for an Ebola treatment Centre in Monrovia, Liberia.
Why are mourners at burial ceremonies considered at risk of contracting Ebola?
Levels of Ebola virus remain high after death, thus bodies of those who have died from Ebola virus disease must be handled only by people wearing appropriate personal protective equipment and must be buried immediately. WHO advises that bodies of people who may have died from Ebola virus disease should be handled only by trained burial teams, who are equipped to properly bury the dead, safely and with dignity.
Why are health-care workers at greater risk of catching Ebola?
Health-care workers are at greater risk of infection if they are not wearing correct personal protective equipment (PPE) or are not applying infection prevention and control (IPC) measures when caring for patients. All health-care providers working at all levels of the health system – hospitals, clinics and health posts – should be fully informed about the disease and its mode of transmission and should follow recommended precautions strictly.
What are the typical signs and symptoms of Ebola virus infection?
Ebola symptoms vary but sudden onset of fever, intense weakness, muscle pain, headache and sore throat are commonly experienced at the beginning of the disease ('the dry phase'). As the disease progresses, people commonly develop vomiting and diarrhoea ('the wet phase'), rash, impaired kidney and liver function, and in some cases, both internal and external bleeding.
How long does it take for people to develop symptoms after being infected?
The incubation period, or the time interval from infection to onset of symptoms, is from 2 to 21 days. People are not contagious until they develop symptoms. Ebola virus disease infections can only be confirmed through laboratory testing.
Eyewitness? Submit your stories now via social or:
Email: news@pulse.ug
Recommended articles
Fally bows out on a high at Kampala edition of his double concert
Pallaso takes pride in visit to Murchison Falls, makes risky gesture
Chef Keletso shines as foodies infuse whisky with divine culinary treats
Vinka goes shooting: 5 benefits of shooting at a gun range
How to prepare for an easy week at work/school
Try this stuffed green pepper recipe instead of baking
How the slave trade birthed this Surma tribe beauty tradition
Everything to know about hair beads from Barbie's new hairstyle
How to wear red lipstick like a pro