Uganda's five best dressed male celebrities
Uganda's best dressed male celebrities are reflective of a fashion-uncertain nation which prides itself on being smart on the one hand, and carefree on the other.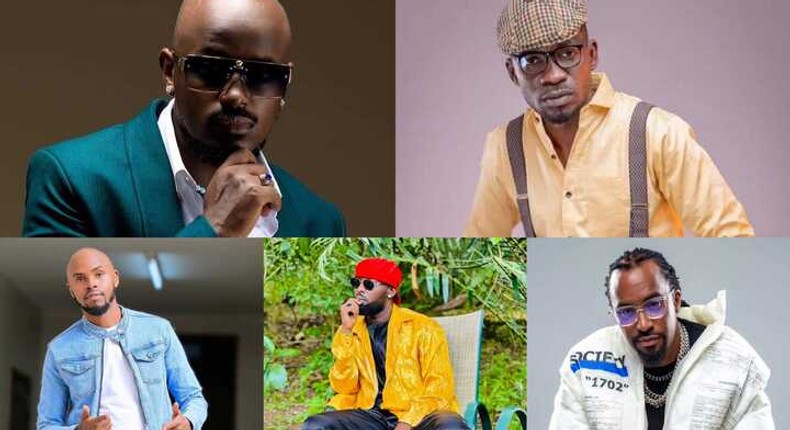 Hence much of the dressing is an inconsistent medley of casual, formal, indoorsy and outdoorsy clothing for various situations.
Take a look at the very best of celebrities, when it comes to fashion:
Ykee Benda (Wycliff Tugume)
He is a singer, composer, producer and dresser who knows how to thread together the right outfit. He sometimes pairs up loose shirts with tailored trousers, topped off by a fedora or he simply bares his pie-bald head above an executive suit which makes him look like he just bought Sony Records. Oftentimes, you will find him chilled out in dark shades which remind you that when you're cool, the sun always shines on you.
Navio (Daniel Kigozi)
His lyrical proficiency is often matched by his sartorial supremacy to take style to a whole different level. Whether dressed casually or formally, Navio's dress sense is 'clear cut'. The missing Ks at the start of my use of the words 'Clear' and 'Cut' show that Navio's dress sense is the last word on fashion. So, it is not a rap, it's a wrap.
Pulse
Alex Muhangi
This Chris Brown lookalike knows how to dress for any occasion. He blends relaxed-fitting clothes with button-down attire to perfectly balance on the fine line between damn smart and not too casual. His suit ensembles are always true to that finishing touch that comes with the words, well cut.
Pulse
Eddy Kenzo (Edrisah Musuuza)
If "dressing the part" was a person, it would be Kenzo. He can look like that smart and casual "hommie" next door, or he can look like the CEO of the world. His unmatched sense of style often expresses cultural as well business pursuits, while he turns heads just from being able to accessorise well and dress in his clothing, instead of his clothing dressing in him.
Pulse
Bobi Wine (Robert Kyagulanyi)
His fashion story is in two parts: smartly dressed and getting smarter by the day. That's the half and half of his fashion story. The full story, however, is Bobi maybe above 40 but he has the physique of a 25-year-old. Meaning his youthfulness has come of age with the necessary sophistication to counter the simplicity of his demeanour.
Pulse
Eyewitness? Submit your stories now via social or:
Email: news@pulse.ug
Recommended articles
How to wear red lipstick like a pro
6 tips to survive long international flights
Moses Mugabe: A culinary maestro set to infuse magic at 'chef versus' event
Video: Learn how to fold all kinds of clothes, towels, underwear in 56 seconds
8 bedroom essentials that will enhance your restful retreat
I slept with an onion in my sock, here is what happened
8 effective natural laxatives for stomach relief
Fally Ipupa jets in tomorrow for double concert
8 things you are doing wrong during your shower