5 high-end belt bags for casual outfits in September
Investing in a quality waist bag not only gives you security in knowing that there's enough well-knit room for your phone, cash and identification, but it also accentuates any casual outfit making you look like a million-dollar person.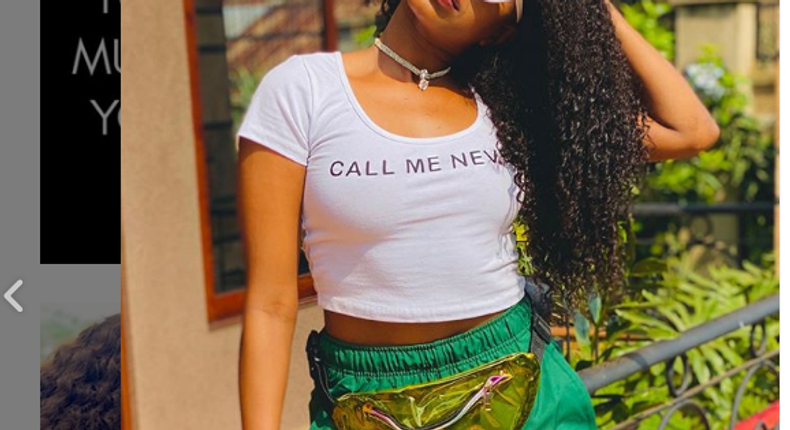 Here's a list of five durable and quality belt bags/fanny packs to add to your closet:
Nike black tech hip pouch
This sleek black pouch offers a sporty feel to underscore your sneakers and jeans outfit. It is also minimalist which means it will not steal any attention from your look. Rather it will give you a tech-mogul-about-town vibe. It is convenient for daily errands and secure compartments for a fast paced day.
Size 17″W x 10″H x 2.5″D, this pouch goes for as low as Shs100,000.
ODODOS mini belt bag
Pulse
This clothing brand has a casual profile of leggings, crop tops and mini belt bags. The ODODOS mini belt bag is water resistant, which means that it won't be subject to wear and tear from moisture. Wear it around the waist with your skirt, across your chest with your shorts, across your back on errands, you can use it as a handbag.
Size 9.5″W x 8″H x 2″D, it is available in over eight colours and goes for as low as Shs70,000.
Herschel Fifteen waist pack
Pulse
This pack has a cow-head shape with a cool logo on the front. It has a minimalistic design with one zipper pocket at the front, and an adjustable clip-fastened strap. If you are into eye-catching rare brands, the Herschel fifteen will have people coming to inspect its classic logo.
Size 7.75″W x 6.25″H x 2″D, it comes in 25 colours. You can get yourself one at Shs120,000.
Lululemon everywhere belt bag extended strap
Pulse
If a spotlight is shone on this bag, eyes will automatically go to its silky strap. In its updated version, the strap has been extended to cater to all body types. The main zipper pocket is a luxury of space for all on-person necessities and essentials.
It is water resistant and water repellent, so don't be afraid of surprise water splashes or unpredictable weather.
Size 7.5″W x 5″H x 2″D, it is made in 11 colours. It goes for Shs140,000.
Saint Laurent Baby Lou belt bag
Pulse
This portable belt bag will have you feeling cute for your date night with the gold-tone strap. The strap is detachable as part of the fashion house redesign of the original Laurent classic bag.
This is more of an accessory for your outfit than an essentials safe-keep.
Size 4.3″W x 3″H x 1.5″D, this luxury bag goes for Shs3 million.
Eyewitness? Submit your stories now via social or:
Email: news@pulse.ug
Recommended articles
Preconception care: C-Care IHK's Dr. Nsubuga answers key questions
7 ways to stay friends with the opposite sex without catching feelings
Tactics con artists use before they scam you
3 reasons relationships that start in December may not last
5 things every young man in a relationship should know about women
5 tips to stop drinking alcohol
The truth about feminine wash and perfumes
7 things your belly button says about your health
Some common causes of coarse palms and how to soften them