Kanye West's net worth drops from $2bn to $400m after Adidas ends Yeezy partnership
Music and fashion mogul Kanye West has seen his net worth reduce from $2bn to $400m after the sports giant Adidas ended their Yeezy partnership.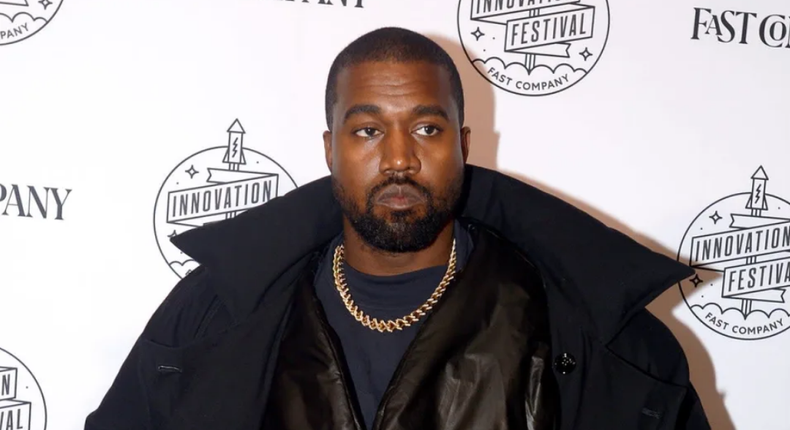 This latest news reveals the rapper cum entrepreneur's wealth, according to Forbes magazine.
The German footwear giant, Adidas, had to bow to relentless pressure from several areas and thereby announced on Tuesday it had terminated its business relationship with the 45-year-old rapper and fashion mogul.
This termination of business comes hot on the heels of West's repeated antisemitic remarks as well as other faux pas by him.
Thus, in Top Gun movie-speak, his ego was effectively writing checks his body and body of work couldn't cash. (To paraphrase the immortal words of Captain Tom "Stinger" Jordan in Top Gun.)
"Adidas does not tolerate anti-Semitism and any other sort of hate speech," it said in a press release.
"Ye's recent comments and actions have been unacceptable, hateful and dangerous, and they violate the company's values of diversity and inclusion, mutual respect and fairness."
Previously, West, as usual, had tempted the financial gods by goading Adidas, saying on the Drink Champs podcast earlier this month: "I can say anti-Semitic s*** - and Adidas cannot drop me."
West has now been dropped and must be somewhere reeling the result of his ill-advised, to say the least, comments about Jews.
Years of controversial statements
West's controversial opinions began to be shared, by him, in May 2018 when he appeared on TMZ to say that "slavery was a choice." In October that same year, he showed his support for President Donald Trump, showing up at the Oval Office to make incendiary statements. Then he announced his campaign for president in 2019. Earlier this year, when his relationship with Kim Kardashian was coming to an end, he harassed his ex-wife and her new lovers on social media.
Eyewitness? Submit your stories now via social or:
Email: news@pulse.ug
Recommended Articles
Uganda's president fights against a credit tradition instigating increased suicides in the country
Banking industry sets out to reward green financing: How to participate
Buganda Kingdom to take a 2 million stake in Airtel Uganda
Next Com: Celebrating Uganda and inspiring hope through Let's TakeOff 23
Top 10 African countries with the highest crime rates
Uganda's informal sector to receive massive boost from new business registry campaign
Top 10 most rewarding African countries to do business in 2023
Chinese lending to Africa remains below $2 billion second time in a row
NSSF eyes remittances from Ugandan illegal immigrants