365 hospitalised after buying & eating meat
Authorities estimate that 1,000 Kenyans consumed the meat that was suspiciously cleared for sale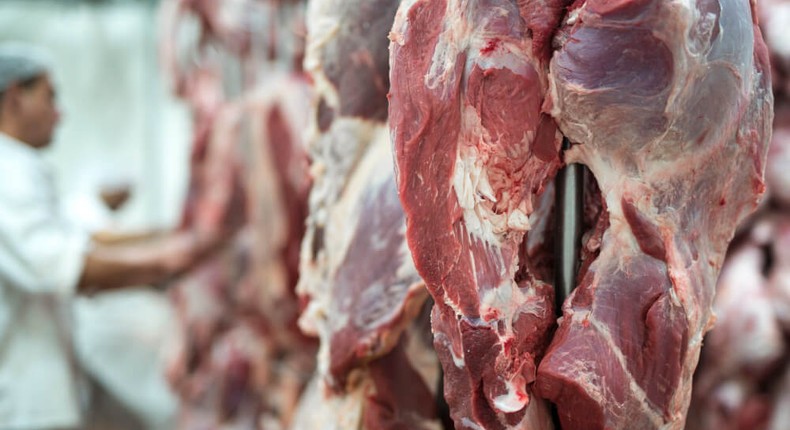 The outbreak, which was first reported on March 18, has been linked to the consumption of contaminated meat.
The index case, identified as 73-year-old Patrick Ndwiga Njagi, had consumed meat on March 13 and developed symptoms on March 17.
He was admitted to Runyenjes Level 4 hospital where he was later transferred to Embu Level 5 hospital before succumbing to the illness on March 19.
In response to the outbreak, the Department of Health has taken several measures to contain the spread of the disease.
All those who may have consumed the contaminated meat, estimated at 1,000 people, have been urged to seek medical attention.
A Baraza was organized on March 22, to create awareness and mobilize the community.
The department has also organized continuous awareness creation through Community Health Volunteers at the household level.
The animal health assistant who posed as a meat inspector and allowed contaminated meat to be sold has been identified and will be prosecuted by sub county veterinary and public health officers.
The department has also conducted continuous contact tracing within the village through community-based surveillance.
An urgent medical camp was set up at Gatumbi dispensary on March 20, where 365 clients were screened and treated for Anthrax.
The cost of drugs was waived and the Department of Health has assured the public that investigations will continue until the situation is fully contained.
The outbreak has also affected three dogs and two cats who consumed the contaminated meat and are under veterinary surveillance.
The Department of Health has advised residents to take precautions and avoid consuming meat from unknown sources.
Pulse Live Kenya
The situation in Gatumbi village is being closely monitored, and the Department of Health has urged residents to seek medical attention if they experience any symptoms.
The outbreak has highlighted the importance of food safety and the need for stringent measures to prevent the sale of contaminated meat.
Eyewitness? Submit your stories now via social or:
Email: news@pulse.ug
Recommended articles
Ugandan engineer advances to the finals of the Africa Prize Engineering Award
Murdered minister Engola to be honoured as a hero
Museveni in isolation after testing positive for COVID-19
Chaos as tycoon Hamis Kiggundu storms out of Supreme Court in protest
Museveni tests positive for COVID-19
New study reveals 6% of retired police officers commit suicide
Health ministry asks pre-medical interns to meet own internship costs
60% of households in Uganda have seen their incomes grow, says Museveni
Family to honor Kato Lubwama's wish for prolonged funeral
Ibrahimovic's glamorous career in numbers
PHOTOS: summer is here - Arsenal and Chelsea stars already enjoying the break
Pulse Sports' Uganda Premier League Team of the Season