Follow Tindatine's journey to her dream wedding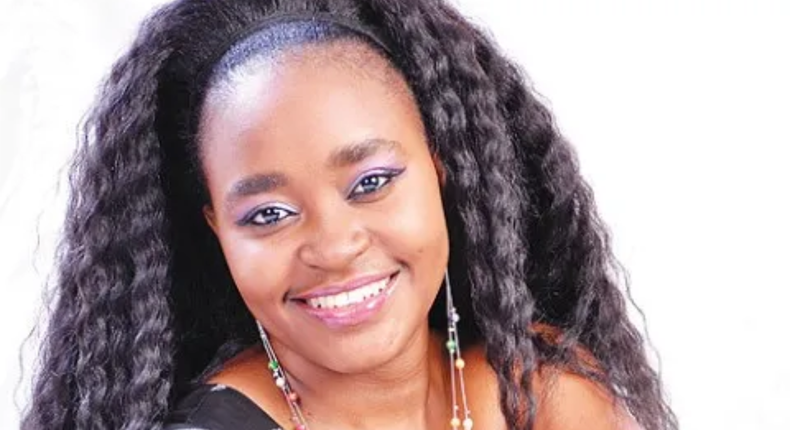 Music is her first love
The singer revealed that she was involved in a two-year marriage that ended over differences concerning her career. Her career had not been a problem up until it became one for her husband who then asked her to choose.
"I tried to, once, and it lasted for two years with a man who loved me but things did not work out as he had promised at first. But I was not surprised because that is how men sometimes behave. He told me to leave the music industry and sit at home, which I declined to heed because it is from music that I earn a living. So we had to part ways peacefully," she shared in a recent interview.
Her soulmate is 'Bill Clinton'
Lady Mariam says she doesn't have plans to get married unless a Bill Clinton kind of man comes her way.
Bill Clinton was the 42nd president of the United States from 1993 to 2001 and has been married to former U.S. Secretary of State Hillary Clinton since 1975. The political power couple has weathered some storms in the course of their careers but is still going strong.
"No. Not right now. Unless you bring like Bill Clinton," she said when asked if she has plans to get married any time soon.
Trouble in paradise
Tindatine is no stranger to these relationship storms and once thought she had found the one. His name was Robert Ssentongo, a former Uganda Cranes striker now striker for Kyetume F.C. The two were romantically involved but the relationship soon turned sour.
"He is the same man who had turned me into a punching bag, beating me every day," she said, adding that she tried to make it work. "I liked him and even talked about him in media interviews. I was very patient with him because I loved him so much."
The relationship came to a bitter end, "I am the one who dumped him because he is bossy and very much of a control freak and worried of losing those people he thinks he loves."
Dream wedding
Pulse
The singer has not been scarred by love's thorns though. She is still a romantic and hopes to have a loud wedding.
"A beautiful girl like me. A star. How can I be married without a public wedding or without my fans knowing? That would be a mistake on my side. A man has to come and let the world know that I'm taking your daughter," she revealed.
Lady Mariam overcame a troubled childhood to become one of Uganda's music industry sweethearts with her hit song "Tindatine".
Eyewitness? Submit your stories now via social or:
Email: news@pulse.ug
Recommended articles
5 signs your boyfriend hates you and wants to break up
When women don't wash their bras often, these 5 things happen
Fally bows out on a high at Kampala edition of his double concert
Pallaso takes pride in visit to Murchison Falls, makes risky gesture
It's dangerous to rest your legs on a car's dashboard, here's why
Chef Keletso shines as foodies infuse whisky with divine culinary treats
Vinka goes shooting: 5 benefits of shooting at a gun range
How to prepare for an easy week at work/school
Try this stuffed green pepper recipe instead of baking