5 times you shouldn't give your girlfriend money
Are you financially available? In dating and before the relationship gets serious, finances are part of getting to know someone and forming a relationship with them. Here are five instances when you should think twice about giving her money.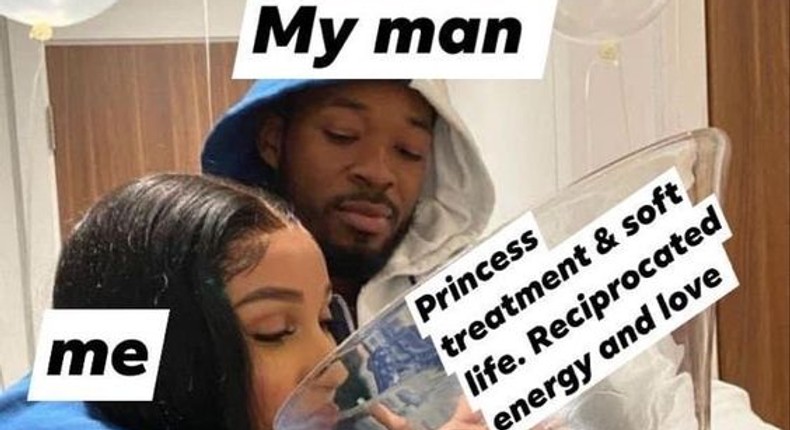 Before you get to know someone, there are many reservations to get over including financial ones. But this is simple logic against the harsh reality of the dating and relationship scene where the "highest bidders" get the girl and loneliness knows no economic restraints.
And yet, everyone deserves to be the protagonist of their life...you know the movie protagonist who wins over the girl with charm, character and skills.
In reality, this can only happen through communication, understanding and agreement which inform compatibility and compromise.
However, if you need to set boundaries in the meantime, here are five times you shouldn't give her money.
1. When you don't want to
You may ignore or struggle with this feeling, but if you don't want to give her money simply don't. It is your money and you are allowed the autonomy over how you spend it.
But this shouldn't be done in a callous way of making her feel bad about asking or wanting money. Find gentle ways and even helpful ways to turn her down without any of you feeling bad about it.
Aside from turning her down, you should consider why you don't want to give her money. Is there something you have planned for? Is it too early in the relationship? Are you the miser type (there's nothing wrong with being stingy as long as she knows this about you)? Has she asked too much, so many times? It can help to talk to her about these reasons.
2. Sudden changes in lifestyle
There's nothing wrong with upgrading one's lifestyle, even overnight when their affirmations and manifestation start to reward you.
However, there should be some financial or resourceful logic behind it. If she adopts lifestyles that don't make sense to you or even to her, avoid investing in them.
3. She doesn't talk about money
You should talk about financial values, habits, work, and saving. If not in detail, then a big picture that lets you both know you are on the same page or that you have control over your finances.
This doesn't mean that you should get to know her credit score like a bank, but it is part of who she is as an individual.
If this conversation is absent in any way, you may want to create some boundaries.
4. She lies about money
Manipulating the truth to avoid saying some embarrassing thing when asking for money is one thing. But lying to get away with something financial is a red flag.
It indicates that whatever she lies to achieve is "wrong" on some level or that she will maintain her financial status at your expense. And that's just mean.
5. When you can't afford it
When it comes to being financially restricted, you have to be honest with yourself rather than her. Going through a financial setback has a greater impact on you than on anyone else.
If you need time to take care of yourself then you shouldn't be pressing yourself over giving anyone money. Communicate your situation and avoid going into debt over giving someone else money.
Takeaway
In dating and relationships, some people will leave you if you are not financially available right away or for extended periods. But that doesn't mean your boundaries are wrong or that those people are bad. How can your boundaries be bad when they are securing your finances? And how can those people be wrong when financial security is important to them in a relationship? However, you need to communicate clearly and well when it comes to money to get on the same page in any relationship.
Eyewitness? Submit your stories now via social or:
Email: news@pulse.ug
Recommended articles
5 signs your boyfriend hates you and wants to break up
When women don't wash their bras often, these 5 things happen
Fally bows out on a high at Kampala edition of his double concert
Pallaso takes pride in visit to Murchison Falls, makes risky gesture
It's dangerous to rest your legs on a car's dashboard, here's why
Chef Keletso shines as foodies infuse whisky with divine culinary treats
Vinka goes shooting: 5 benefits of shooting at a gun range
How to prepare for an easy week at work/school
Try this stuffed green pepper recipe instead of baking