5 ways a wristwatch is a superior accessory
Glancing at the time on the wrist is really cool.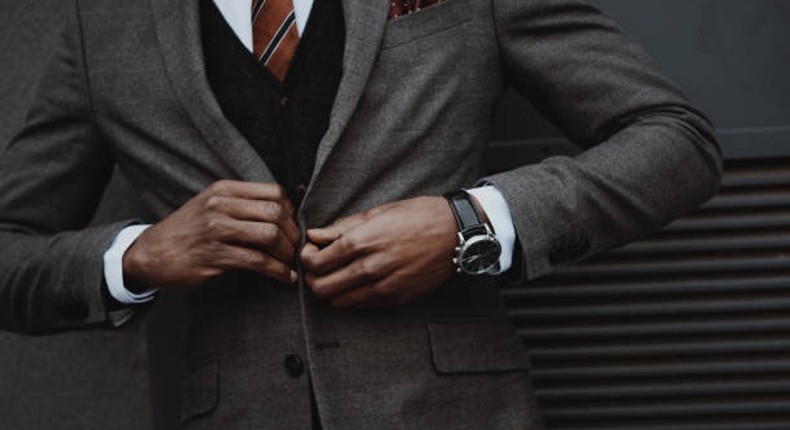 Watches are one of the founding members of the idea of the modern gentleman.
Gentlemanly qualities that wristwatch upholds
Respect
Confidence
Refined taste
Skill
Focus
In recent times, female interest in luxury watches has also spiked, confirming the lasting impression of old-fashion craftmanship.
Why this enduring love for the watch?
Well, it connects modern fashion and style to timeless value. Take a look at how it accomplishes this feat.
1. Reliability
Ever tapped your phone and found that you have no battery? Because you forgot to charge it or another reason. You don't have to worry about that with a watch.
Plus pulling out your phone to check the time poses a risk for it. The watch is secured around your wrist always with no risk of detaching without your consent.
2. Style and sophistication
A pair of cufflinks, a good watch and a phone. You can take out the other two, but the watch lends elegance to any outfit. It elevates a great outfit with a layer of culture.
It is also individualistic, in different styles and shapes, so your choice of watch shows off personal style.
3. Convenience
It is easy to swiftly glance at a watch secured around your wrist to check the time without having to twist around for a clock or get your phone out. Glancing at the clock or looking at your phone can come off as disrespectful, boring, and dangerous when you are driving.
Bonus, you look great while doing it. Ask James Bond.
4. Promotes craftsmanship
The engineering and craftsmanship that goes into making luxury watches is reflected in their price tag. Watches easily walk the line between timeless fashion and timeless pieces of art. Some people make a hobby out of collecting watches, passing them down to family.
They are labour and time intensive down to the last detail, showing one of the summits of human resourcefulness.
They hold inherent value and an investment in one of these beautiful pieces is really an investment in upholding the value of a craft.
5. Zero distractions
Checking your phone for the time easily leads to a spiral of scrolling through notifications, platforms and before you know it, you cannot put it down. Or worse, distract someone else by asking them the time, or the time on their phone.
The watch poses no such threat. Even the most refined watch will not usurp your attention to admire its intricacies.
Eyewitness? Submit your stories now via social or:
Email: news@pulse.ug
Recommended articles
How to check if someone is available for venting
How to define a relationship without asking 'what are we?'
The African all-female tribe where men are not allowed
6 weird things society accepts as normal
Lessons about cheating from lady who met her husband's side chic
How to deal with a deadbeat baby daddy situation
How to deal with your girlfriend's male bestie
The best way to brush your teeth to prevent mouth odour
How to handle hosting family on Easter for the first time