Video: Faridah Nakazibwe tries singing Philly Lutaaya's 'Omubezzi Jjali'
Netizens advised TV presenter Faridah Nakazibwe to stick to news anchoring because she wouldn't stand a chance in the music industry.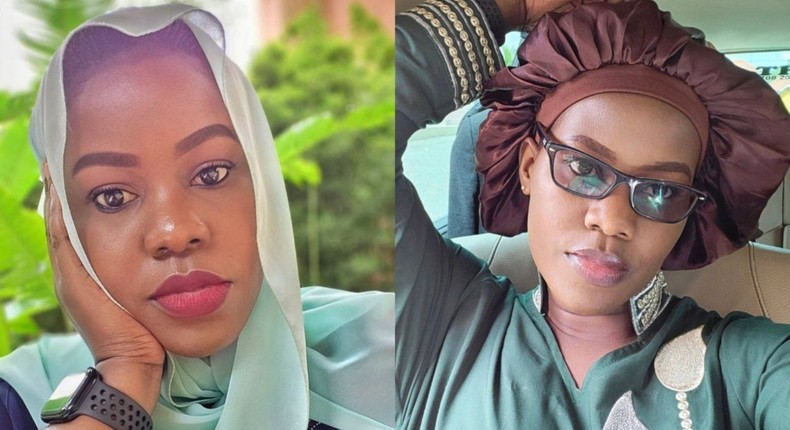 "😂😂noo tuwe amawulire naye ebya mavoko wapi😅" a commenter wrote under the video Nakazibwe shared on TikTok.
In the video, Nakazibwe tries to sing Philly Lutaaya's Omubezzi Jjali. It was a live band session and Nakazibwe, who was seated next to a performer from Abeeka Band, lip-synced to the song as he performed.
Toward the end of the clip, he pauses so Nakazibwe's voice can be heard. She mentions "Mukulezia" before adding "kona", sending the performer into laughter.
Another commenter said: "🤣🤣🤣da way mummy Naka was also scared of her voice"
Said another: "was kona necessary if I may ask"
"I have watched it many times because of koona😂😂😂😂😂😂" reads another comment.
Meanwhile, they appreciated the performer.
Said a commenter: "it was beautiful this guy is so talented, I enjoyed."
This one offered consolation to Nakzibwe: "You tried mama🥰🥰🥰"
She may lack singing vocals, but Faridah Nakazibwe loves music.
Faridah Nakazibwe has been in the media industry for close to two decades years, having started with WBS TV.
She had been at WBS for a year and a half when she landed a job at NTV in September 2006. A graduate of Mass Communication, Nakazibwe started as a reporter at WBS TV.
Apart from reading news in Luganda, she also hosts a morning show called Mwasuze Mutya where she interviews personalities in different sectors.
JOIN OUR PULSE COMMUNITY!
Eyewitness? Submit your stories now via social or:
Email: news@pulse.ug
Recommended articles
King Saha played for me 'Zakayo' before releasing it – Jose Chameleone
Pia Pounds names 4 female friends in entertainment industry
I met my father for the first time when I was 21 – Pia Pounds
I don't care – Lydia Jazmine breaks silence on Rema's controversial concert dates
I'm not a babysitter - Mr. Henrie claps back at Kenzo after calling him poor
Kenzo steps ahead of Cindy as he talks copyright with Museveni
Betty Nakibuuka on why Baby Gloria can't date yet
King Saha's reaction when Nakazibwe told him he sings like Mowzey Radio
'Pastor Bugembe is actively dating but very unlucky' - Brother