Surprising health benefits of eating and cooking in banana leaves
Banana leaves are famous in African, Asian, and South American cuisines. They are used for serving and preparing a variety of dishes in different countries. Apart from their aromatic twist to food, they have hidden health benefits like the ones we will look at below.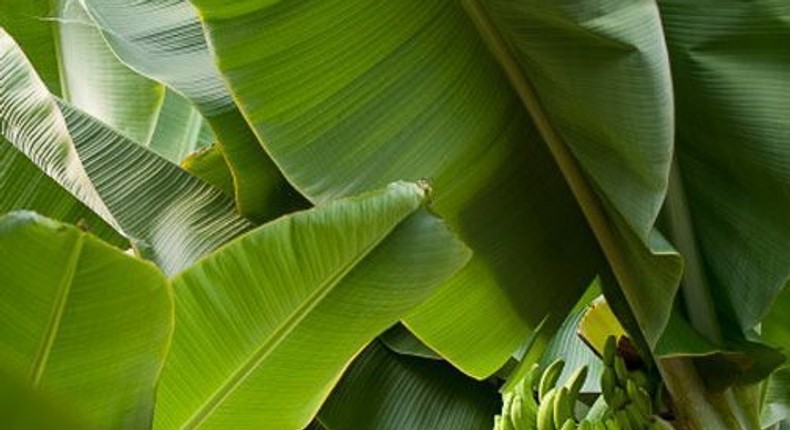 Preparation and serving using banana leaves
In Uganda specifically, banana leaves are commonly used to prepare matoke along with other plantain or ingredients among a few tribes.
They are also used in preparing stew (oluwombo among the Baganda) and serving. Luwombo Stew is typically roasted goat meat, chicken or beef enclosed in banana leaves.
Pulse
In Central Africa, banana leaves are used to grill/steam the spiced or marinated fresh fish. The fish is marinated in spices for the Ikan Bakar and wrapped in a leaf. A similar practice is also done for the Liboké de Poisson dish.
Pulse
Food and stew prepared in banana leaves tend to carry a pleasant aroma that enhances the meal experience.
They are a prestigious cultural item too
In some cultures banana leaves hold a prominent place as a ceremonial item. For example, among the Baganda, the groom and groomsmen are served food inside banana leaves during a customary wedding or introduction.
Let's look at some hidden health benefits of banana leaves
The leaves are great barriers to flames protecting food from getting burnt. But more than that, the nature of the leaves prevents any leakages thus keeping all the heat and juices inside for a well-cooked meal.
Antioxidants
Although there are other lookalikes that share similar qualities like bamboo, corn husks, and lotus, among others, banana leaves stand out for their natural antioxidants. The leaves are rich in antioxidants which are also found in green tea. The antioxidants are absorbed into the food during cooking so don't worry about chewing banana leaves.
Eyewitness? Submit your stories now via social or:
Email: news@pulse.ug
Recommended articles
5 signs your boyfriend hates you and wants to break up
When women don't wash their bras often, these 5 things happen
Fally bows out on a high at Kampala edition of his double concert
Pallaso takes pride in visit to Murchison Falls, makes risky gesture
It's dangerous to rest your legs on a car's dashboard, here's why
Chef Keletso shines as foodies infuse whisky with divine culinary treats
Vinka goes shooting: 5 benefits of shooting at a gun range
How to prepare for an easy week at work/school
Try this stuffed green pepper recipe instead of baking