Female sexual dysfunction: 3 expert-recommended remedies
What about female sexual dysfunction? Does medicine have the "lady Viagra" for "40 per cent of women have a sexual dysfunction between ages 18 and 60," according to Paul Gittens, Doctor and certified Urologist at the Centres of Sexual Medicine? It has been two decades since Viagra started performing wonders for men everywhere. Let's look at the female options.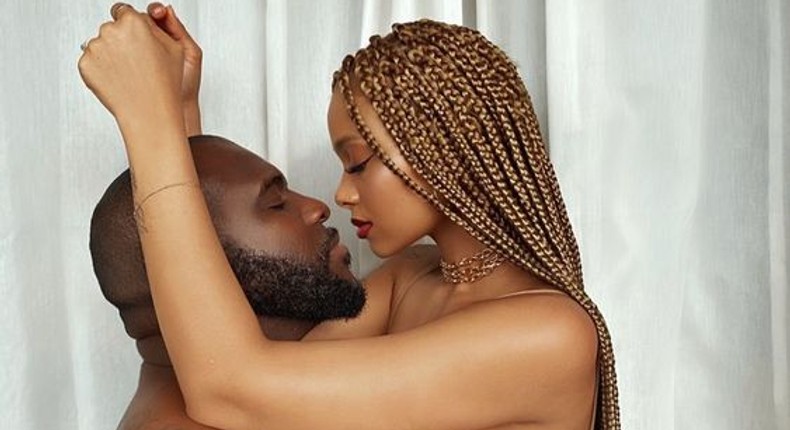 Sexual dysfunction in women can range from shameful and frustrating feelings and experiences around sex to accepting it as a natural part of life.
However, a low sex drive is not "normal" or something you have to live with. Sexual dysfunction can show up as reduced or lack of interest in sexual activities, including masturbation, sexual thoughts and fantasies, lubrication, or the ability to achieve or sustain orgasm.
Female sexual dysfunction is also very common in all ages.
"I have so many patients that have been told to go read a book or 'you're too young' or 'it's part of getting older. I think of all these as medical problems first. In my mind, we are treating it just like any other symptom," says Gittens.
Talking to a medical professional is the first step in addressing sexual dysfunction. That way, the doctor can help you rule out any other causes such as psychological.
Female sexual dysfunction treatment options
There are two approved pharmaceutical options to treat female sexual interest/arousal disorder (FSAID) or hypoactive sexual desire disorder (HSDD); Vyleesi and Addyi.
If those terms sound foreign to you or made-up, it is because "these issues (female sexual dysfunction) are really under-addressed," says Gittens.
Addyi
Addyi (flibanserin) is a prescription drug (not over the counter) taken orally every evening before bed. It treats female sexual dysfunction symptoms by stimulating sexual neurotransmitters in the brain. It only works for some people according to the six-month clinical trials which led to the FDA approval.
1 in 10 participants reported high improvement from eight weeks to 24.
Vyleesi
Also known as Bremelanotide, this is an injection you give yourself 45 minutes or an hour before sexual intimacy. It has a limit of eight uses per month and is only usable once every 24 hours. It was approved in 2019 after trials reported 25 per cent of users experienced an increase in sexual desire.
It combats female sexual dysfunction by stimulating dopamine neurotransmitters in the brain which stimulates sexual function, according to researchers.
Viagra
Although it isn't approved for female sexual dysfunction, it doesn't make it dangerous for women to take it.
Trials in 2014 found that a few women experienced some physical arousal like increasing vaginal lubrication and reaching orgasm faster.
"It's a safe drug. Side effects are temporary," says Gittens.
Female sexual dysfunction drugs have common side effects
They should be prescribed by a medical professional who can properly assess female sexual dysfunction.
They shouldn't be taken with alcohol or other medication for serious health issues
Dizziness, dry mouth, fatigue, nausea, sleep issues, flushing of the skin, headache, skin reaction at the injection site, tingling, muscle pain, and vision issues.
This information is not a substitute for professional help. Seek professional help before using these remedies.
Eyewitness? Submit your stories now via social or:
Email: news@pulse.ug
Recommended articles
5 signs your boyfriend hates you and wants to break up
When women don't wash their bras often, these 5 things happen
Fally bows out on a high at Kampala edition of his double concert
Pallaso takes pride in visit to Murchison Falls, makes risky gesture
It's dangerous to rest your legs on a car's dashboard, here's why
Chef Keletso shines as foodies infuse whisky with divine culinary treats
Vinka goes shooting: 5 benefits of shooting at a gun range
How to prepare for an easy week at work/school
Try this stuffed green pepper recipe instead of baking