10 best zero-alcohol wines to buy for Easter holiday
Look at this expert-pick list of white, red, sparkling, and rosé non-alcoholic wines for Easter celebrations inspiration.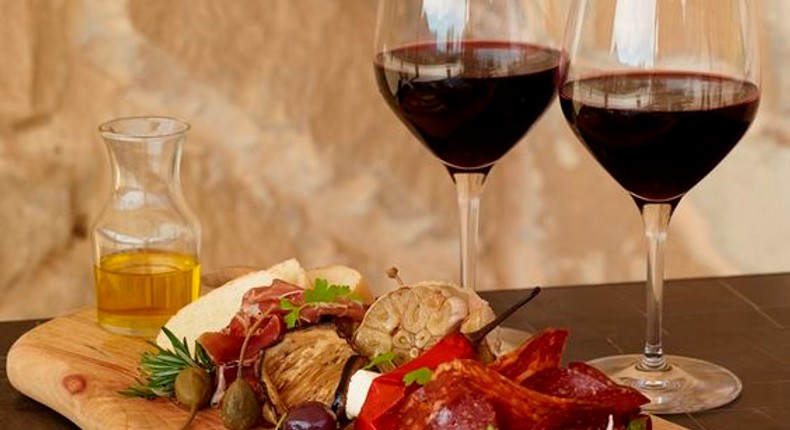 Non-alcoholic wine or de-alcoholised wine is a great addition to a family gathering for holiday celebrations.
It caters to everyone and their lifestyle while retaining the fancy look and feel associated with wine.
Wine drinking is mostly a ritual of drinking for the pleasure of what's in the glass. It is also an act of relaxation and enjoyment with family, friends, or alone.
Improvements in winemaking have led to improved quality in non-alcoholic wines.
What you need to know
Sparkling wine is the best pick in non-alcoholic form because the bubbles add dimension, texture, and interest.
Great non-alcoholic wines have a balance of sweetness, fruitiness, and an invigorating acidity that brings the celebratory fizz.
De-alcoholised wines usually have sugar added to boost their richness on the palate. But this can cause an aversion. The best way to cut this sweetness is to chill the wines, especially sparkling and white wines, for a long period before drinking them.
The reds will also benefit from chilling of about 20 minutes before serving.
Here are the best non-alcoholic wines suggestions, from wine connoisseur Kate Hawkings, to buy for Easter starting from Shs15,000 a bottle.
Leitz Eins Zwei Zero, Shs31,000
Off-dry with zesty, peachy fruit best for East-Asian delicacies.
Thomas & Scott Noughty, Shs60,000
It is organic and vegan. Very low in sugar and has zero percent sparkle. It is a combination of chardonnay grapes, lovely green-apple freshness, and neat, bright acidity.
Pulse
Eins Zwei Zero Sparkling Riesling, Shs45,000
This is a prestigious German wine. It has tones of lime, subtle rhubarb, and the crunch of apples sealed in a smart label.
Pulse
La Gioiosa, Shs29,000
La Gioiosa is an Italian palate blessing with high tones of peachy fruit and somber floral notes delivered in a fine fizz.
Pulse
M&S alcohol-free Sparkling muscat, Shs24,000
This is not de-alcoholised, it is simply grape juice with carbon dioxide to make it sparkle. It is a clean and fruity food chaser.
Pulse
Nozeco, Shs14,000
Nozeco is a cheap thrill of bubbles. Sweet but easy on the palate when served chilled.
Pulse
Wednesday's Domaine twin pack, Shs110,000
Pulse
Complex flavour and finely balanced finish. They are low in sugar, only serve 42 calories a glass, and go well with chargrilled veggies or meat.
The Piquant white is crisp and floral.
The Sanguine red is a light, berry-focussed red with a little tang.
Torres Natureo De Alcoholised Muscat, Shs27,000
This one is perfect for spicy foods. It was one of the pioneers of zero-alcohol wines and still retains its floral muscat aromas with a wine-like feel of grapes.
Pulse
Sinzero Rivera Cabernet Sauvignon, Shs50,000
This is a soft spicy 0.5 percent ABV sauvignon that ages in barrels made from the millennial guardian oak tree. It makes a great chaser for pasta.
Pulse
De Bortoli The Very Cautious One Shiraz, Shs27,000
Pulse
It is packed with blackcurrant which makes it smell like Ribena. However, it has a light, fresh, and lovely dry finish.
Eyewitness? Submit your stories now via social or:
Email: news@pulse.ug
Recommended articles
5 signs your boyfriend hates you and wants to break up
When women don't wash their bras often, these 5 things happen
Fally bows out on a high at Kampala edition of his double concert
Pallaso takes pride in visit to Murchison Falls, makes risky gesture
It's dangerous to rest your legs on a car's dashboard, here's why
Chef Keletso shines as foodies infuse whisky with divine culinary treats
Vinka goes shooting: 5 benefits of shooting at a gun range
How to prepare for an easy week at work/school
Try this stuffed green pepper recipe instead of baking