Rema and I started Ghetto Kids journey; give us credit - Kenzo
Eddy Kenzo has sought recognition for "kick-starting" the journey of the high-flight Ghetto Kids dance group.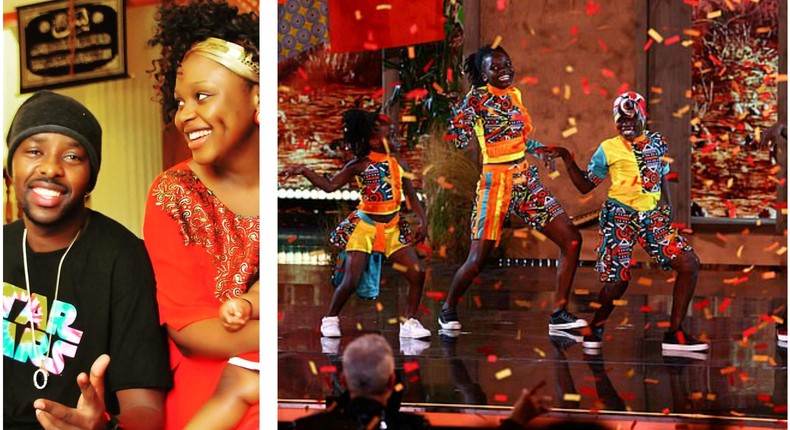 The youngsters could bring home the grand prize of $250,000 or about Shs 100 million at the end of the finale, which is set for tomorrow, June 4th.
Speaking about the success of the group, Kenzo, real names Edirisa Musuuza said he deserved credit for opening their path, when he gave them a platform on his Sitya Loss song.
"I am the one who even gave them that name Ghetto Kids, because they were initially called The Triplets. I put them on my song. I was the one behind the camera in that video; I remember we had two takes; I told them what to wear…it was all my script," Kenzo said on Galaxy FM on Friday.
The singer narrated that when he first met the kids, he was with his then partner, Rema Namakula.
"At the time, they were with their primary school teacher. I found them in Namasuba late in the night and I was touched. I don't wish to bring up her name, but I was with Rema and she is my witness," he recounted.
"When we got home, I said to her, 'how can such young kids be out at night at 3am in the morning hustling?' So I got in touch with the (teacher), I went and created that song and put them in the video."
Although he has not been able to be with them all along the way, Kenzo says his intervention paved the way for the group's current status.
"God has brought them to where they are now, but I started their journey and I am so proud."
Besides the Ghetto Kids, Kenzo says he also opened the way for the equally famous Masaka Kids Africana group, and a plethora of other musicians and artistes including Eddy Wizzy, Wembley, Tip Swizzy, Big Eye, Gravity Omutujju, Martha Mukisa, Kin Bella among others.
Eyewitness? Submit your stories now via social or:
Email: news@pulse.ug
Recommended articles
Azawi's 'Sankofa' listening party: A musical delight
How Naava got the name 'Grey'
My father kicked me out of home when I chose to become a DJ - Rasta Rob
Azawi dedicates new song to Nakulabye man who broke her heart
Meet your celeb: Who is Faridah Nakazibwe?
Afrigo Band stranded at airport in Turkey
Angella Katatumba: How I met my ex-husband
Faridah Nakazibwe 'leaves NTV ' after 17 years
Kasita, Feffe Bussi brave tough questions on romance ahead of Dubai concert