Video: Swangz Avenue's new signing Elijah Kitaka drops smooth jam with stunning visuals
Swangz Avenue finally announced their latest male artiste signing in a long while.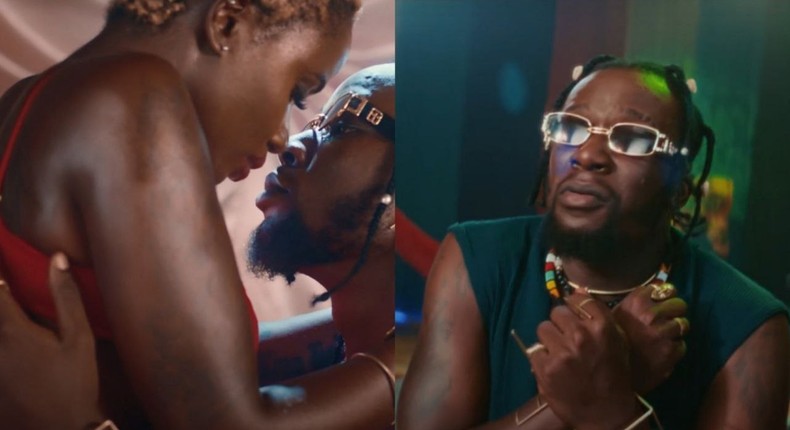 Elijah Kitaka released his first jam under the Industrial Area-based record label today.
Titled Nothing, the smooth-sounding ballad will be an earworm to people with wide-ranging tastes in music, as it's applicable in different scenarios: soft dancing, listening pleasure, and for lovers of band music, it'll be picked up by most bands.
The song, whose video was directed by Marvin Musoke, has very amazing visuals, beautiful choreography, and pleasant graphics.
Kitaka's Nothing doesn't only bring beautiful visuals and beats, it also has awesome lyrics that come from a fusion of Luganda, Kiswahili and English.
He renders: "[You are] just full of vibes... Sunshine Arise; Anything for you sacrifice."
Another part of the song goes: "Stick on me like a Tattoo... Cultivate penetrate... Bring it on Reggaetone... Nothing Nothing; Nothing go do us Aparti..."
Elijah Kitaka is popular among the urban Kampala circle and is famed for songs such as Me and You, Star, Muliro, Mukulu Nsi, and Beera Powa.
It's been years since Swangz Avenue managed a male musician.
Zulanda, Vampino, Joel Kisakye, and Young Zee have been some of the few male acts the label has taken a chance on.
On the female side, they've managed top talent in Irene Ntale, Vinka, Winnie Nwagi, the late Sera, and Azawi. Their latest signing Zafaran is also promising talent.
Watch the video of Nothing below:
Eyewitness? Submit your stories now via social or:
Email: news@pulse.ug
Recommended articles
Video: Fans forcefully open gates at sold-out Alien Skin concert
Minister JC Muyingo reveals he's Kato Lubwama's elder brother
Kapa Cat once showed me her private pictures, called me to her room - Gravity
Abitex to Pallaso: Come to Alien Skin's concert if you want to sing for a huge crowd
Nsereko talks quitting music: 'My mom grabbed me from stage'
Nyege Nyege Festival clarifies distinction and warns against imitations
A Ka Dope Band's Francis Kasura Unveils 11 Song Debut Album
Sheebah Karungi attacked at Kato Lubwama's vigil
Bad Black proves she's mastered the diss game in this nonchalant apology to Kulthum, Akram
Ibrahimovic's glamorous career in numbers
PHOTOS: summer is here - Arsenal and Chelsea stars already enjoying the break
Pulse Sports' Uganda Premier League Team of the Season