Sheebah said I was 'assuming tightness', tears dropped - Pallaso
Pallaso and Sheebah Karungi linked up to talk about their friendship.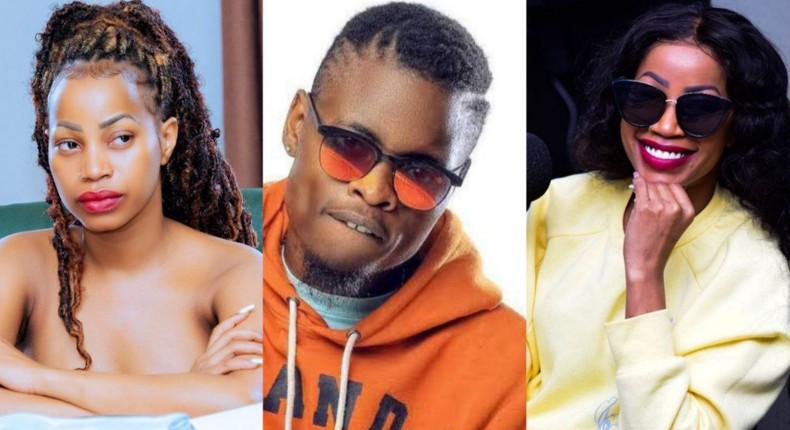 The duo was under Jeff Kiwanuka's Team No Sleep and even sang songs together, including Go Down Low and Mundongo.
Their friendship appeared tight in public through pictures and moments shared together.
But they would grow distant with time.
Pallaso left Team No Sleep in 2015 and Sheebah Karungi left in 2021.
But he also noted that during his conversation with Sheebah, she told him she never considered their relationship tight.
"Sheebah is one person I've missed in my life for a long time. She was a true friend. We were very close," said Pallaso.
"I met her and told her that you used to be my buddy, and she told me that 'I wasn't that close to you'.
"We talked a lot. It was a very emotional time. Even tears dropped. I'm proud of her. And she is also proud of me."
Asked if they would collaborate on a song, he said nothing is impossible.
Pallaso and Sheebah are both leaders in the Uganda National Musicians Federation. She is the first vice president and he is the second vice president.
It's work at the Federation that has reunited them.
Pulse
Sheebah has on numerous occasions noted that she can work with someone even when they are not friends as long as there's mutual benefit.
Pulse
Pallaso will hold his Love Fest Concert on June 9 at the Lugogo Cricket Oval in Kampala.
Eyewitness? Submit your stories now via social or:
Email: news@pulse.ug
Recommended articles
Angella Katatumba: How I met my ex-husband
Faridah Nakazibwe 'leaves NTV ' after 17 years
Kasita, Feffe Bussi brave tough questions on romance ahead of Dubai concert
Matatu Film Stage, a short movie celebration
List: Nyege Nyege rolls out stellar lineup of performers
Uganda's Sina Tsegazeab scoops prestigious award in Kenya
Cindy hails Bobi Wine, speaks out on big-three battle prospects
I graduated with a master's degree when I was 19 - Angella Katatumba
My granny found porn magazines under my pillow - Byg Kahuna on naughty childhood