Precious Remmie breaks silence as breakup rumours continue to swirl
Precious Remmie seems unbothered by rumours that she broke up with her fiance Raymond Bindeeba.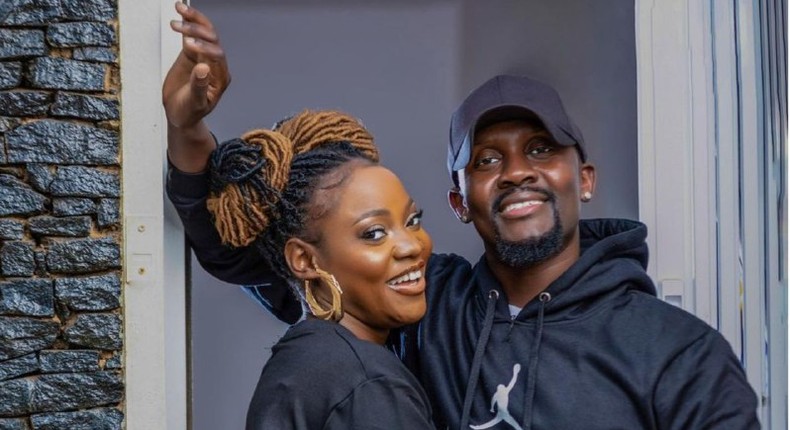 In one video, she is seen dancing to Madox Sematimba's Omuyimbi. She captioned it: "Hey guys thanks for following me and ofcourse liking 🙈😂we have made 2m likes today now let me dance for u🥰🤩Keep up the great work."
In the comment sections, the reactions were mixed.
Dorothy Namubiru said: "Wama dance 👌people are always waiting for downfall."
Another commenter noted: "blessings. we all get challenges only yr a celeb....keep happy always."
This one seemed to be sure about the state of her relationship: "these guys are together I saw them recently."
Another commenter said: "who has read someone's inner heart like me 😳😂😂😂😂😂"
In the song, Sematimba sings: "What pains me is a lot, but I only ask you to sing for me, sir."
Today morning she shared another video while laughing and also captioned with with laughing emojis: "🤣🤣🤣🤣🤣"
In another video shared Monday, she captioned: "Banange guys dnt forget to take some water because the sun is too much i dnt want to see anybody dehydrated🤣😂"
In the above video, Juliana Kanyomozi's Malaika Wange plays in the background.
During her morning show on Sanyuka TV Monday, she said: "What makes me laugh most is that girls are usually the ones cheering on.... and I ask myself, fellow woman, if they chuck me, will the man marry you?... How do you benefit?"
Eyewitness? Submit your stories now via social or:
Email: news@pulse.ug
Recommended articles
Watch: Video showing Vanessa bragging about going back to her ex-lover annoys netizens
The Weeknd declared the most popular artist in the world
I used to send Brielle 60k weekly - Vanessa tears up as she exposes Bruno K
I once reported Ann Taylor to my father over washing clothes - SB4 Media
Video: Fabiola 'teaches' Sheebah how to move NYASH
The making of the Queen of Buganda: Let Nabagereka Sylvia Nagginda tell you
Anne Kansiime 'teases' MTN Uganda CEO: Watch their amazing conversation
7 Ugandans eyeing Shs377 million Voice Africa prize to be unveiled on Sunday
New 'Queen Charlotte: A Bridgerton Story' trailer shows a rocky love story