Gravity: When I spoke, Bobi rushed to release 'Labisa' but it was shortlived
Gravity Omutujju believes he has influence on Bobi Wine.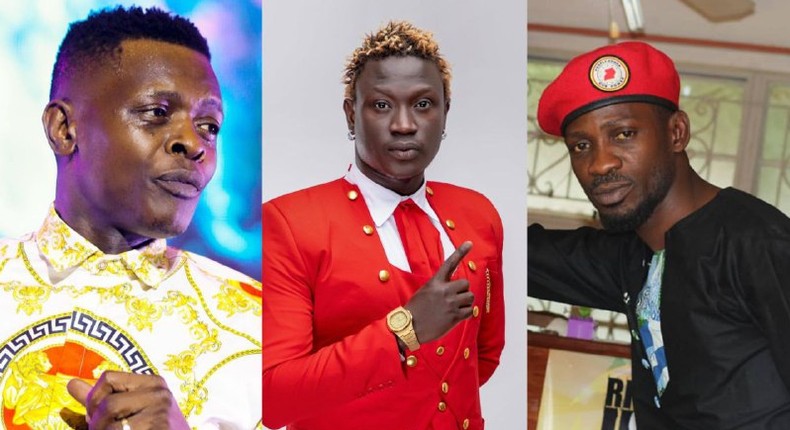 He cited Wine's recent song titled Labisa.
"They were not singing. They had rested. When I spoke about it, they woke up," said Gravity Omutujju.
"You see they are now active... When I spoke, Bobi Wine rushed to the studio [to release Labisa]… it's just that the song was shortlived."
But Gravity noted that Labisa hasn't trended for long.
Labisa is a collaboration of Feffe Bussi, Bobi Wine, Nubian Li, Zex Bilangilangi and Sizza Man.
It was released in April.
In the song, which was produced by Sir Dan Magic and Paddy Man, the quintet reminds you of hypocrites, frenemies, and the value of relationships.
Pulse
"'Labisa - Exposing Hypocrisy, Fake Friends, Bad Minds, and Sellouts' is a hard-hitting track that calls out the toxic influences that can be found in our society. Through powerful lyrics and a dynamic beat, Labisa exposes the deceit and dishonesty of hypocrites, fake friends, bad minds, and sellouts," Wine captioned the video of the song that was shared on YouTube Thursday morning.
"This song is a message of empowerment for those who have been affected by these negative influences, urging listeners to stand up for themselves and refuse to be taken advantage of any longer. It's a must-listen for anyone who wants to take a stand against toxicity and reclaim their power," adds the caption.
"If you're ready to break free from the chains of deceit and dishonesty, then "Labisa - Exposing Hypocrisy, Fake Friends, Bad Minds, and Sellouts" is the anthem you've been waiting for. So turn up the volume, feel the beat, and join Labisa on a journey of self-discovery and empowerment."
Pulse
Meanwhile, Gravity Omutujju said Jose Chamelone has also been releasing good songs.
Eyewitness? Submit your stories now via social or:
Email: news@pulse.ug
Recommended articles
Azawi's 'Sankofa' listening party: A musical delight
How Naava got the name 'Grey'
My father kicked me out of home when I chose to become a DJ - Rasta Rob
Azawi dedicates new song to Nakulabye man who broke her heart
Meet your celeb: Who is Faridah Nakazibwe?
Afrigo Band stranded at airport in Turkey
Angella Katatumba: How I met my ex-husband
Faridah Nakazibwe 'leaves NTV ' after 17 years
Kasita, Feffe Bussi brave tough questions on romance ahead of Dubai concert