NSSF gives employers 30 days ultimatum to register employees
Employers in Uganda have been given up to 30 days to registers all employees with the National Social Security Fund (NSSF) regardless of the number.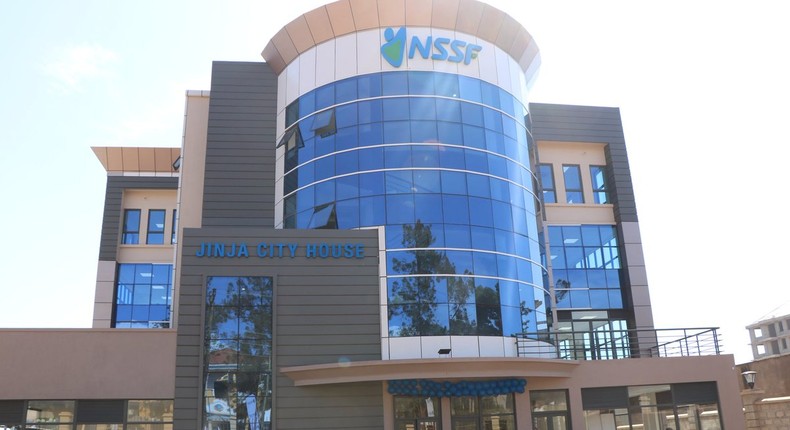 This was announced by the acting managing director, Patrick Ayota, during a press conference yesterday at Workers Houses, Kampala.
Ayota told the media that employers who register their employees with NSSF will not face penalties that come as a result of the new NSSF act assented to by the President last year.
"I urge all employers to make sure that they register their employees with NSSF. This doesn't mean that those with less employees will not register. All employers regardless of the number of employees are supposed to register with NSSF," he said.
The employee registration is being undertaken to operationalise the new provisions in the NSSF act, that is to say; sections 7 and 13.
The move comes at the back drop of scandal that has hit one of East Africa's largest saving funds.
Last year, the Fund's managing director then, Richard Byarugaba,'s contract wasn't renewed following allegations from the gender ministry ministry of misuse of the Fund's money.
The matter reached President Museveni who ordered for an investigation to be conducted.
Parliament of Uganda spent almost a month probing the operations at the Fund, and, in a report that was released last month recommended that Fund's senior management and board be fired.
All employers are now required by low to remit 10% of their employees saving to the Fund monthly.
Eyewitness? Submit your stories now via social or:
Email: news@pulse.ug
Recommended articles
Ugandan engineer advances to the finals of the Africa Prize Engineering Award
Murdered minister Engola to be honoured as a hero
Museveni in isolation after testing positive for COVID-19
Chaos as tycoon Hamis Kiggundu storms out of Supreme Court in protest
Museveni tests positive for COVID-19
New study reveals 6% of retired police officers commit suicide
Health ministry asks pre-medical interns to meet own internship costs
60% of households in Uganda have seen their incomes grow, says Museveni
Family to honor Kato Lubwama's wish for prolonged funeral
Ibrahimovic's glamorous career in numbers
PHOTOS: summer is here - Arsenal and Chelsea stars already enjoying the break
Pulse Sports' Uganda Premier League Team of the Season