Iron sheets saga: Police summons 12 ministers, 13 MPs
Police under the Criminal Investigations Division (CID) has summoned 12 ministers and 13 members of parliament who benefited from iron sheets that were meant to be delivered to the Karamoja sub-region.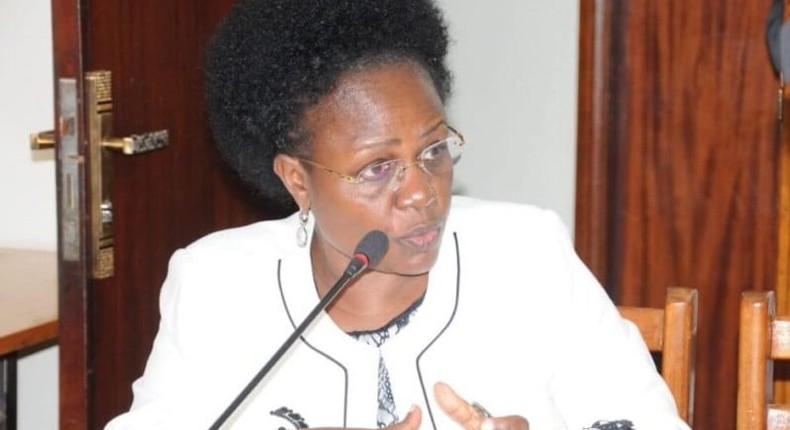 Detectives say the summon follows discovery of new clues that they hope to use to unearth exactly what happened.
"The CID director has sanctioned the summons right now. 12 ministers and 13 members of parliament have been summoned for investigation," a source who preferred anonymity said.
While appearing on a current affairs talk show on one of the local television channels, the Prime Minister, Robinah Nabbanja, who was also named in the scandal, defended the ministers who appeared on a list of those who allegedly received iron sheets meant for Karamoja relief, saying those are were not the same iron sheets that were meant for Karamoja.
"It is true the Vice President took iron sheets, aren't there vulnerable people in Katakwi? I took iron sheets to Kakumiro, are there no vulnerable people in Kakumiro? People are receiving these iron sheets, so let us investigate those that have not reached the people," she said.
Nabbanja refuted claims that she used iron sheets to roof her hotel in Kakumiro.
"Saying I used government iron sheets on my hotels isn't right. I built my first hotel in 2003 and another in 2009," she said.
According to Nabbanja, the iron sheets have been coming from different donors and funders, and different officials have been asking for them so as to support their vulnerable communities.
"People have been taking iron sheets for a long time, in a transparent process through proper assessment, it is not a new thing. We have been distributing iron sheets for quite long. We should not bundle these to the Karamoja issue," she said.
However, the Karamoja Affairs Minister, Mary Gorrieti Kitutu, publicly apologised for the diversion of iron sheets meant for the region.
Eyewitness? Submit your stories now via social or:
Email: news@pulse.ug
Recommended articles
Ugandan engineer advances to the finals of the Africa Prize Engineering Award
Murdered minister Engola to be honoured as a hero
Museveni in isolation after testing positive for COVID-19
Chaos as tycoon Hamis Kiggundu storms out of Supreme Court in protest
Museveni tests positive for COVID-19
New study reveals 6% of retired police officers commit suicide
Health ministry asks pre-medical interns to meet own internship costs
60% of households in Uganda have seen their incomes grow, says Museveni
Family to honor Kato Lubwama's wish for prolonged funeral
Ibrahimovic's glamorous career in numbers
PHOTOS: summer is here - Arsenal and Chelsea stars already enjoying the break
Pulse Sports' Uganda Premier League Team of the Season