Places around Kampala to shop for Back-To-School based on your salary
It's that time of the year. Two weeks away from taking the younglings back to school. Here's how you can make shopping less stressful and a fun experience for you and the kids.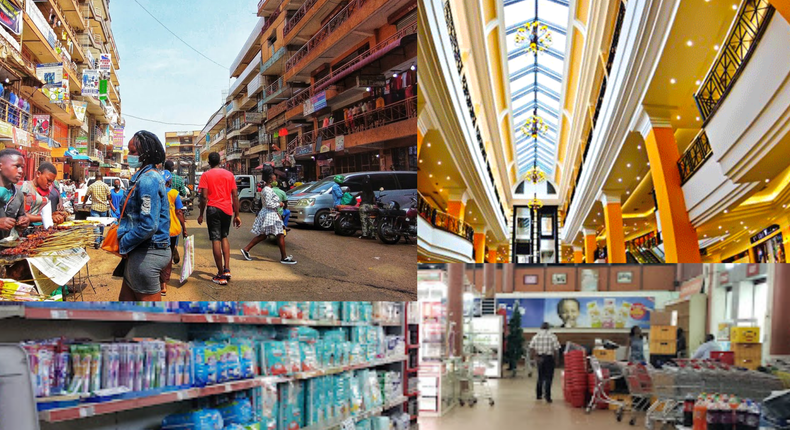 4 million and above - Acacia Mall
What better way to shop and enjoy some family time with the kids than visiting the Acacia Mall.
This one-stop centre for all shopping and recreational time is safe for the kids to roam.
It is home to scholastic material retail shops like Bata and now Carrefour.
However, all this comes at a higher cost.
So your wallet has to be able to handle cravings for icecream, meal time, or a peek in the cinema.
3.5 million to 1.5 million - Quality Supermarket and Capital Shoppers
Quality thrives in the high-end towns of Namugongo, Lubowa, and Kitende along Entebbe Road.
These towns are also home to various schools which makes shopping last-minute easy.
The convenience also makes it easy to shop on the way to school.
On the same list, Capital Shoppers is also a one-stop shop centre for school goers.
It has a wide range of other services that boost the shopping experience.
For haircuts, they have you sorted with hair salons, banks, pharmacies and restaurants.
1 million to 700,000Shs - Kikuubo, Owino and Nakawa market
These renown shoppers' capitals are best for wholesale shopping.
For big shopping lists especially if you have a big number of school-goers, you will get discounts and cheaper prices.
They are favourable for solo-shopping because they are crowded and mazes of shops.
Below 700,000Shs - Wholesale/retail duuka
Many parents have established relationships with local retail shops where they get scholastic material at a cheaper price or on credit to pay later.
If you're struggling to meet all requirements, neighbourhood traders are an incredible life saver.
Shopping for school, based on income or money available, is not limited to specific places. You may find that certain requirements are cheaper in one place and expensive in another. At the end of the day, it is about personal preference, available resources and budget.
Eyewitness? Submit your stories now via social or:
Email: news@pulse.ug
Recommended articles
7 awesome ways to represent your country when you travel
How to use chicken broth to make thick fish stew
How to become his queen
How do Muslims join Christians for Easter during Ramadan?
How to make this Botswanian meal that was only eaten by men
10 safety tips to protect social media accounts from hackers, according to ChatGPT
6 popular foods you should not buy a Muslim for Iftar
5 people who are not permitted to observe Ramadan
Christians' perspective on the meaning of Easter eggs