Are these 7 wardrobe malpractices ruining your skin?
Poor clothing care is not only bad for your skin, it also puts you at risk of serious health issues.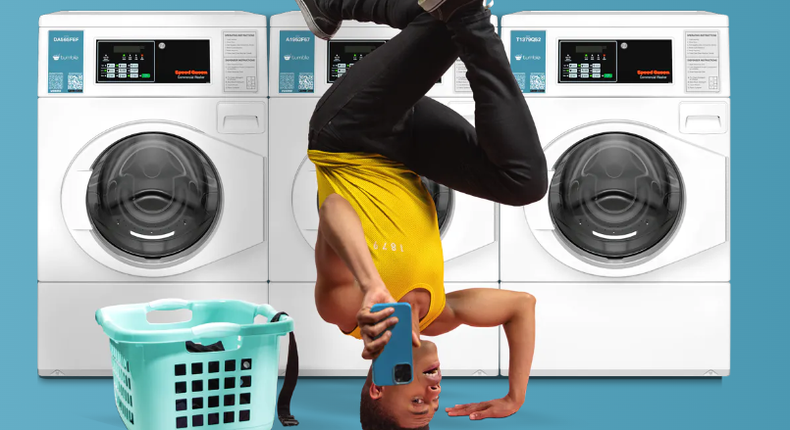 Take care of your clothes, they will take care of you. They are your armour after all.
Signs that you need to check if your clothes are causing discomfort.
Itchy eyes and face from inhaling or contact with chemicals in new clothes, and damp or old clothes
Running nose and wheezing possibly from inhaling detergent chemicals,mold from poorly kept clothes.
Skin inflammation including redness, rash, bumps, itching, swelling, scaly and cracked skin.
Blistering and blemishes from accessories merging with sweat
Acne
Hair follicle contamination or irritation
You can trace the cause of the symptoms to the list below.
1. Sleeping close to damp clothes
Damp clothes, like dirty ones, are traps for parasites to breed. As moisture leaves the clothes, these allergens and pathogens reach your lungs through the air you breathe. This leads to sneezing, waking up with a stuffed nose.
This also includes wearing damp clothes or shoes.
2. Friendliness your wool sweater/coat
Wool is also a trap for animal allergens among others. It easily collects pet dander from anyone who has a pet. Letting people all over you when rocking your wool attire will expose you to all kinds of allergens. You could start sneezing and wheezing with no cause in sight.
3. Washing material
Some perfumes and dyes in washing detergents will leave your clothes cleans and fresh while causing you health issues.
4. New clothing
If you find your self sneezing or feeling stuffed, check if you recently handled new clothes.
New clothes contain a toxic substance called formaldehyde that can trigger skin itchiness or irritation. The chemical keeps clothes from creasing before they are sold.
5. Materials
Most common material allergies arise from spandex, latex, lycra, wool, polyester. Mainly due to collecting allergens easily. The least allergies-inducing fabric include cotton, silk, corduroy, jeans.
6. Accessories.
Buttons, belt buckles, zips, can cause allergy issues especially when they contain nickel.
How to protect yourself from allergies brought on by clothes
Stick to cotton, it is the least prone fabric when it comes to clothing allergy.
Handle new clothes with care and wash them before wear.
Take a break from scented detergents and fabric softeners.
Find the cause of your skin inflammation and replace it. If it's a metallic button, replace it with another material.
Clean your wardrobe every after 3 months and throw away old clothes that collect dust and mites over time.
Stop wearing clothes that trigger your allergies.
Eyewitness? Submit your stories now via social or:
Email: news@pulse.ug
Recommended articles
7 awesome ways to represent your country when you travel
How to use chicken broth to make thick fish stew
How to become his queen
How do Muslims join Christians for Easter during Ramadan?
How to make this Botswanian meal that was only eaten by men
10 safety tips to protect social media accounts from hackers, according to ChatGPT
6 popular foods you should not buy a Muslim for Iftar
5 people who are not permitted to observe Ramadan
Christians' perspective on the meaning of Easter eggs