'Close your legs and open your books,' Barbie tells students
Barbara Itungo Kyagulanyi, also known as Barbie, told school-going girls to defer gratification.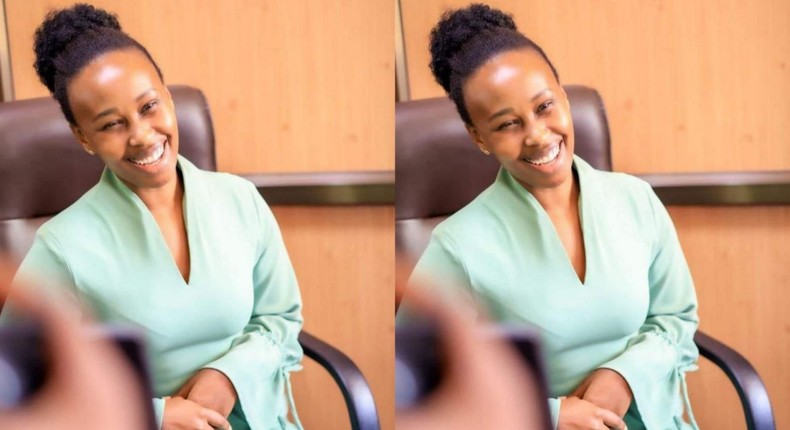 Barbie, who was talking to students, told them the cons of having sex at a young age outweigh the pros.
"Close your legs and open your books," Barbie said in a video seen by this reporter.
According to reports, teenage pregnancies account for 22.3% of school dropouts in Uganda among girls aged between 14 to 18 years.
Barbie runs a non-profit called Caring Hearts Uganda with operations in Kampala, Wakiso, Kiboga, Mukono, and Soroti.
Founded in 2012, the organisation is involved in a number of activities including teaching adolescent girls to make and use reusable sanitary towels, constructing facilities to improve sanitation and hygiene in schools, and conducting counseling sessions in schools on topics like HIV/AIDS and drug abuse.
They also run programs to facilitate talent promotion in schools through sports, dance, and drama.
Barbara Itungo Kyagulanyi is also always using her social media platforms to share some life hacks.
"These are the types of people you should not get close to in your life," Barbie, the wife of singer and politician Robert Kyagulanyi, alias Bobi Wine, has said.
"If there are people you spend most of your time with, but what they talk about, what they do, and how they think doesn't make you feel like you should be like them, get a new circle."
At 38 and being married to a rich and celebrated figure, Barbie, who was raised in a village in Ntungamo, has possibly met people from all walks of life and she knows a thing or two about meaningful friendships and leveraging them for success.
Eyewitness? Submit your stories now via social or:
Email: news@pulse.ug
Recommended articles
6 best home remedies to clear ugly pores
7 body parts you must clean every day to avoid body odour
5 outfits for 5 days of work inspired by Phyna
I am open to love: Meet 123-year-old virgin in search of her Mr Right
Police publicist Luke Owoyesigire opens up on financial struggles; toughest day at work
Planning a wedding? Here are 4 mistakes to avoid
Skinny shaming: 5 things you should never say to a slim person