10 reasons Ugandans are ordering food more than cooking home-made meals
A home-cooked meal is the safest and healthiest food. However, many restaurants and food joints are becoming personal favourite kitchens each day as more Ugandans adopt to the changes spreading throughout the country and the world.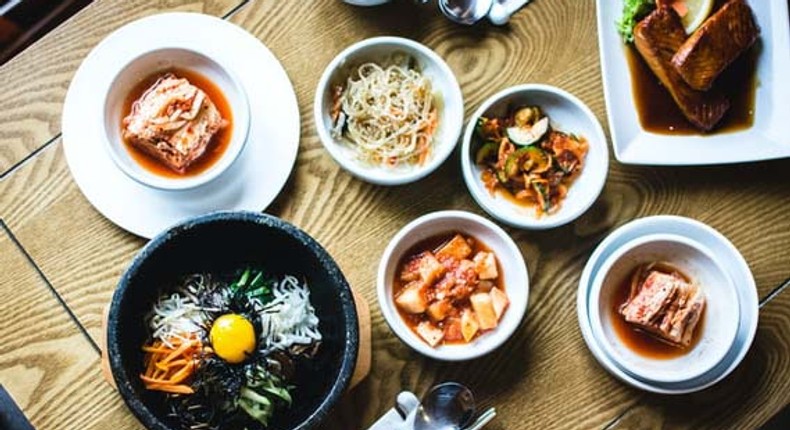 Let's take a look at some of the reasons this is on the rise
Expensive preparation
It is easier to get a balanced diet from restaurants than put together a meal due to high food prices. Ordering for raw food stuffs also comes with increased charges boosted by delivery and service charges.
Fast food
This food bodes well with the fast-paced lifestyle that a big urban population has adopted or been subjected to. Home-made fast food takes a lot of work and time to prepare at home. Moreover, chain restaurants and fast-food places make better flavoured meals at a relatively low price.
High electricity bills/lack of preservation appliances
Ordering food is prefered over cooking because of the high maintenance of home-cooked meals. In most cases, individuals simply don't have fridges or other methods of preserving food which leads to waste. Fridges are also luxurious where food delivery is fresh and almost instant.
Single people
More youths, who make up the largest population of online food order clientele, are choosing to remain single for longer than previous generations. Choosing to host friends, partners and family once in a while and ordering instead of cooking.
Small families
The nuclear family is also shrinking in size to as small as three members or even couples. The busy life of most family heads also makes it easy to order food that can be repurposed or eaten as is when they return home or take a break from cooking.
Night life
Kampala and other major towns in the country have thriving night life that resumed after the pandemic with more vigor than before. There's almost a party or event any day of the week, networking, influencers, theme nights. Hangover individuals, party organisers, party-goers prefer quick meals and an occasional meal from the places they hangout or others.
Consuming jobs/careers
The workplace has also become more demanding in the face of the social media boom. Building a career has taken centre stage. Incentives like work from home also promote food delivery services. These conditions are supported by ready meals.
Social media
Social media platforms are weaved into the lives of many Ugandan who spend most of their time engaging, reading and catching up on events and news. Personal profiles are also businesses through influencing and content creation making online activity vital to livelihood for some. With such a lifestyle and scene, ordering for things is the best alternative.
Culture
Some of it is simply bandwagon. If enough people do it, people promoting food delivery services, others follow in line.
Enticing delivery food delivery offers
There's tight competition between food delivery apps and restaurants and bar keep upgrading their menus while new ones pop up everyday. This competition has improved food services, offers, delivery services, generally making it an attractive alternative to cooking.
Eyewitness? Submit your stories now via social or:
Email: news@pulse.ug
Recommended articles
7 awesome ways to represent your country when you travel
How to use chicken broth to make thick fish stew
How to become his queen
How do Muslims join Christians for Easter during Ramadan?
How to make this Botswanian meal that was only eaten by men
10 safety tips to protect social media accounts from hackers, according to ChatGPT
6 popular foods you should not buy a Muslim for Iftar
5 people who are not permitted to observe Ramadan
Christians' perspective on the meaning of Easter eggs