10 extinct jobs you won't believe people worked
A few hundred years from now the jobs we thrive at will be considered torture, nonsensical and rendered useless.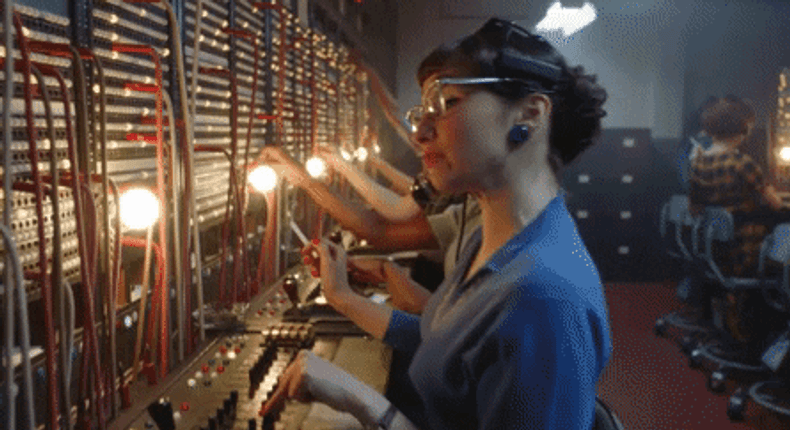 The noble pursuit of earning a living has historically been a dirty and sometimes deadly one.
Before we cry about being replaced by machines, millions of people lost their sources of income from what is today considered mundane technology.
Take these jobs for example:
1. Knockerupper
This was the name given to a human alarm clock. Before 1847 when the mechanical alarm clock was invented, people used to hire "knockeruppers" to wake them up in the morning. They would either tap the window with a pole or throw peas at the window glass.
2. Town crier
Pulse
Since most people in the medieval times were illiterate, the town crier was in charge of reading out loud news, proclamations, among other information. He would then post the publication on the door of an inn. This is where some newspapers got their title "The Post".
3. Lamplighter
Silhouettes of lamplighters would walk town streets at sundown and sunrise manually lighting and extinguishing gas-burning street lamps. They were extinguished from business by the electric light bulbs.
4. Switchboard operator
The earliest telephones were like playing slot machines to reach the person you wanted to talk to. The switchboard required tens of operators to help connect customers. These operators would sit for hours, switching cables and communicating with millions of phone users.
Pulse
But even this grueling task was a step up from factory work and domestic duties especially for women who dominated this sector.
5. Nomenclator
Before the earpiece was invented, politicians back in the day used to employ a person to whisper names of people the politicians didn't know so that they appeared knowledgeable and personable. The nomenclator also used to announce guests and people by name to hosts.
6. Human computer
Minute physics calculations at NASA and other organisations back in the day were done by humans. The calculations were done on graph papers and would last up to a week for airborne engineering.
In 1942, the job was made available to only females.
7. Scribe
Take a moment to crack your back and get in a good posture in memory of these backbreakers. Before printing, people were hired to copy manuscripts and other documents, including the Bible, word for word to other papers.
8. Castrato
When women were banned from theatre back in the 16th century, something sinister rose to fill the gap. These replacements were called "castrati" and were in high demand in Italian opera and often became celebrities.
Pulse
They were young boys who underwent castration before puberty hit, to get adult voices. These voices were more powerful and reached feminine notes.
9. Food tasters
In ancient Egypt and ancient Rome, royal families employed people to taste the food to make sure it wasn't poisoned. However, soon the royals realised they didn't want to have to wait days to eat a meal because some poisons take time to show effects.
10. Linkboy
Link boys were light-bearers in the dark streets of the 17th century. Before street lights became common, young boys would light their torches and accompany people from inns or other places in exchange for money.
Although this was a dangerous job for the boys, they were also a danger to their clients. Sometimes they led them into bad streets where robber would be waiting.
Eyewitness? Submit your stories now via social or:
Email: news@pulse.ug
Recommended articles
7 awesome ways to represent your country when you travel
How to use chicken broth to make thick fish stew
How to become his queen
How do Muslims join Christians for Easter during Ramadan?
How to make this Botswanian meal that was only eaten by men
10 safety tips to protect social media accounts from hackers, according to ChatGPT
6 popular foods you should not buy a Muslim for Iftar
5 people who are not permitted to observe Ramadan
Christians' perspective on the meaning of Easter eggs