Popular TikToker Shosh Wa Kinangop dies
A few days ago, Shosh took to TikTok to inform her more than 600K followers that she was unwell and would make a return to the platform once she recovers, only for the sad news of her death to be shared on her account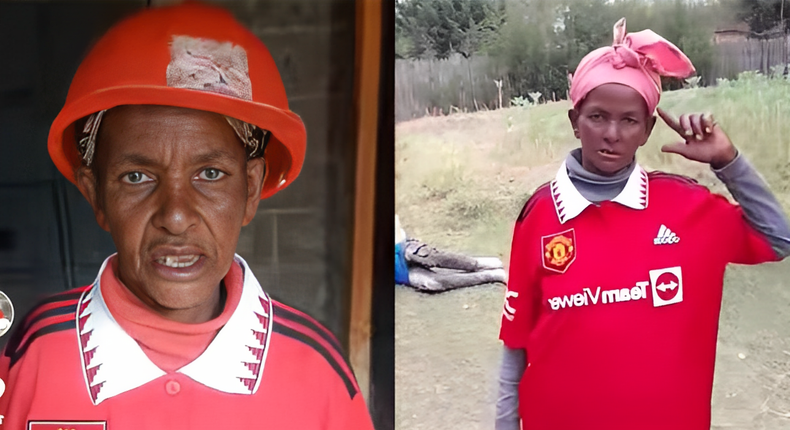 Kenya TikToker, Shosh WaKinangop is dead.
The passing on of the elderly lady was announced on her TikTok account that is usually managed by her grandsons.
The popular account has more than 600k followers.
The sad news of her death was revealed in a brief message posted on her account which read:
A few days ago, Shosh took to TikTok to inform her followers that she was unwell and would make a return to the platform once she recovers.
"My people I have fallen sick, don't think ni have gone missing, mimi sijapotea, nikipona tutaonana. Mungu ni mwema," Shosh Wa Kinangop stated in what would be one of her final message to fans.
The elderly lady who was a staunch supporter of Manchester United created content with her grandson named Anthony.
Her content revolved around the team and her favourite player, Marcus Rashford.
Condolence messages streamed in from her fans with many noting that they will miss her humour, wit and knowledge of her favourite team.
user6436457906329 Oooh my can't believe this...Rest in peace shosh you were a great fan of our team we loved u so much😭😭.
dama_daktari may you rest well shosh man United fraternity has lost a loving loyal fan.
dama_daktari may you rest well shosh man United fraternity is mourning.
Cate Joseph shosh wa man united is gone? 😭😭😭rest in peace shosh.
Eyewitness? Submit your stories now via social or:
Email: news@pulse.ug
Recommended articles
Angella Katatumba: How I met my ex-husband
Faridah Nakazibwe 'leaves NTV ' after 17 years
Kasita, Feffe Bussi brave tough questions on romance ahead of Dubai concert
Matatu Film Stage, a short movie celebration
List: Nyege Nyege rolls out stellar lineup of performers
Uganda's Sina Tsegazeab scoops prestigious award in Kenya
Cindy hails Bobi Wine, speaks out on big-three battle prospects
I graduated with a master's degree when I was 19 - Angella Katatumba
My granny found porn magazines under my pillow - Byg Kahuna on naughty childhood