Mesach Semakula explains the extinction of music groups in Uganda
The music terrain in Uganda has evolved so much that it is now impossible to form and sustain a music group.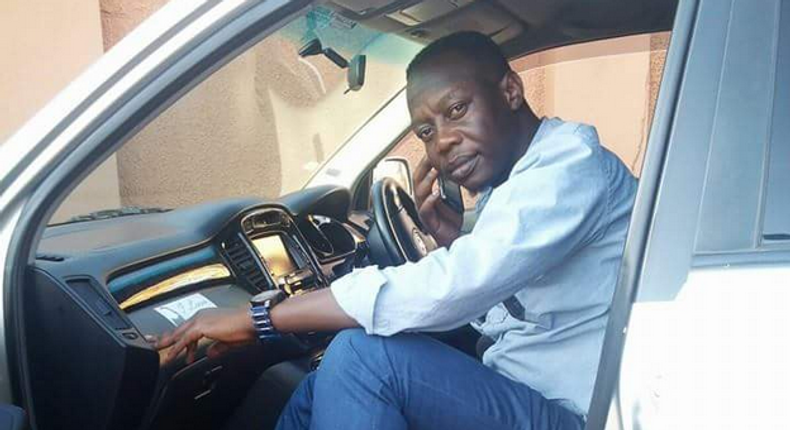 This is according to singer Mesach Semakula, one of the maestros of the local music industry.
And he would know, having been in a number of music groups that all collapsed under him, namely; Gebros, Diamonds Production and Eagles Production which later became Golden Band.
Semakula, in an interview ahead of his upcoming music concert, 'Mesach@46', said forming and sustaining a big music group today is impossible, thanks in part to the rising costs.
Even in his prime, he says, it was always difficult to maintain the groups, but they carried on due to the artists' passion.
"Groups are very expensive to maintain, and often unfair to the members," he said.
"In our case for instance, we didn't allow group members to do solo gigs, especially if we were on the road. So you'd find that today, we are in Mbarara, and Maurine Nantume is invited to a show in Jinja. But the group policy says she can't go. So she has to abandon the Shs 3 million and come with us, where we'll make about 6 million and there's 30 of us and we have to give her only 300,000."
"Now, this is a person who fuels her car to go to Mbarara. She needs multiple sets of attire for each show, and she has a family to take care of. This is what killed the groups."
In today's industry, Semakula says such an arrangement would never work, because everything is "getting more expensive and people who have real passion are fewer."
"That's why everyone is now going to record labels because a record label will invest 10 million in you and if you make 2 million, they take 300,000."
Through his nearly three decades run, Semakula he has seen it all; from winning Pearl of Africa Music (Pam) Awards Male Artiste of the Year 2004 and Artiste of the Year in 2005, he's also made his mark on the continent winning the Star of Africa in Cape Town, South Africa for his 'Kulika Baby' song.
Besides singing, he is also a farmer and businessman, operating a hangout, Papaz Spot, a recording studio and real estate.
Eyewitness? Submit your stories now via social or:
Email: news@pulse.ug
Recommended articles
Meet your celeb: Who is Faridah Nakazibwe?
Afrigo Band stranded at airport in Turkey
Angella Katatumba: How I met my ex-husband
Faridah Nakazibwe 'leaves NTV ' after 17 years
Kasita, Feffe Bussi brave tough questions on romance ahead of Dubai concert
Matatu Film Stage, a short movie celebration
List: Nyege Nyege rolls out stellar lineup of performers
Uganda's Sina Tsegazeab scoops prestigious award in Kenya
Cindy hails Bobi Wine, speaks out on big-three battle prospects