Ichuli ranks top musicians, gives Sheebah interesting position
Jajja Kalevu Ichuli named musicians he believes are leading the industry at the moment though he was a bit conflicted on number one.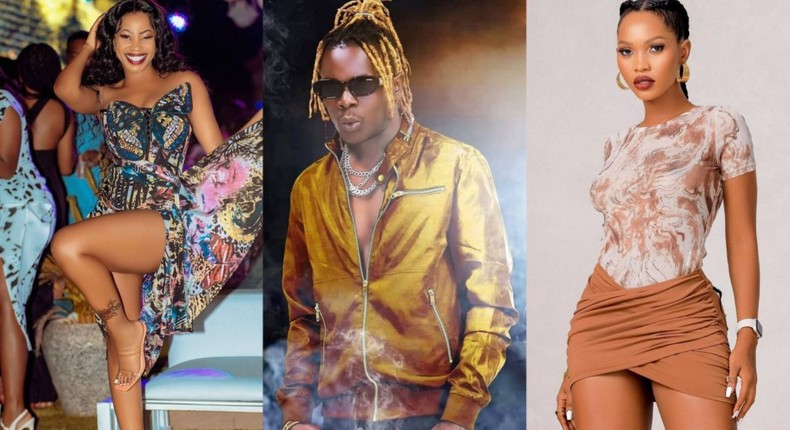 At first, he named Eddy Kenzo as the best, then changed to David Lutalo.
"I think the number one artiste is Eddy Kenzo. Number two is King Saha. Pallaso is number three. Spice Diana and Sheebah Karungi take positions four and five respectively," Ichuli, real name Ibrahim Tusubira, said in an interview.
Asked where he puts Lutalo, he said: "David Lutalo is actually number one."
For Tamale Mirundi Junior, musically, Jose Chameleone is still the best, while, financially, Bobi Wine is the best. He said Wine is also more recognised internationally because of politics. He was focusing on The Big Three circle of Bebe Cool, Wine and Chameleone.
When GNL Zamba's Baboon Forest Entertainment tweeted Friday asking who of the three is the best musically, BigTrill Kaiza responded: "Musical Talent : Chameleon is Miles Ahead; Financial acumen : Bobi Wine is Miles ahead; Showbiz Acuity & ShowmanShip: Bebe Cool is miles Ahead; my personal opinion.. [The semi-colons were added by this reporter.]"
He said they are followed by Sheebah Karungi and Spice Diana. Kasuku, who was interviewing him, said his top three are Julianna Kanyomozi, Halima Namakula, Iryn Namubiru, and Annet Nandujja.
Eyewitness? Submit your stories now via social or:
Email: news@pulse.ug
Recommended articles
Meet your celeb: Who is Faridah Nakazibwe?
Afrigo Band stranded at airport in Turkey
Angella Katatumba: How I met my ex-husband
Faridah Nakazibwe 'leaves NTV ' after 17 years
Kasita, Feffe Bussi brave tough questions on romance ahead of Dubai concert
Matatu Film Stage, a short movie celebration
List: Nyege Nyege rolls out stellar lineup of performers
Uganda's Sina Tsegazeab scoops prestigious award in Kenya
Cindy hails Bobi Wine, speaks out on big-three battle prospects