Ritah Dancehall arrested over defaming Spice Diana
Police arrested Ritah Dancehall after failing to meet demands set by Spice Diana through Katuntu and Co. Advocates.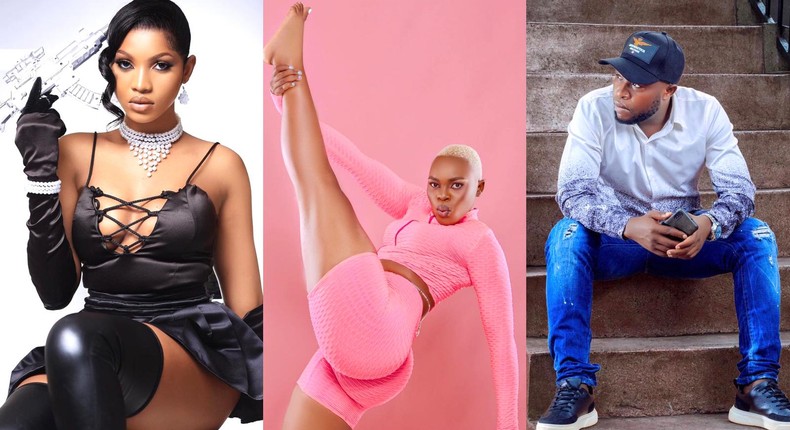 In an intention to sue letter, the advocates said that Dancehall posted on social media information that was "defamatory, offensive and abusive."
According to the letter, the posts "harassed, scandalised and spoiled the reputation" of their "client with malice and callousness."
"The content amounts to libel which is an offense created under Section 179, 180 (1) and 181 of the Penal Code Act Cap 120 on top of being actionable in our civil courts," reads the letter.
In the letter, Dancehall was asked to pay Shs100 million in "financial compensation", failure to which the money increase the fine by "hundreds of millions" and inspire "costly litigation."
In a video recorded during her arrested, Dancehall said: "I'm being punished for the truth. But Manager Roger [Roger Lubega, the founder of Source Management, the record label that manages Diana] you're dishonest... because you also know the truth… Spice Diana and Roger know the truth… Let me die for the truth... and I won't apologise... because you wanted me not to perform at Ziza Bafana's show... thanks for supporting my boss... you should know I love you."
As read in the comments above, Dancehall believes he was arrested ahead of a two-day dancehall carnival organised by singer Richard Kasendwa, better known as Ziza Bafana, so she doesn't perform.
The Carnival, which started on Saturday, Jan. 28 at Clays Playground in Kajjansi, will end today with another show at Nabweru Mu Kisaawe.
Bafana and Dancehall have been working together for a while and she has also featured in a music video for his song.
Bafana himself has accused Lubega of paying radio and TV stations not to play his music
Dancehall is reportedly being held at Katwe Police.
Eyewitness? Submit your stories now via social or:
Email: news@pulse.ug
Recommended articles
Cynthia declined first time Ron offered to take her out yet she knew he's 'hot'
We feared I was infertile, says Flavia Tumusiime
'Bebe Cool is not easy,' says Chameleone ahead of music showdown
Flavia speaks out on beef with NTV's Jackie Ssenyondo
Fille Mutoni names two Ugandan singers she would like to collab with
'She tried to suppress my talent' - Da Agent on why he dumped ex-manager
Dorah 'set to release Bruno K's tapes' as paternity fight spirals
Bad Black claims ex-Cranes star Sepuya fathered daughter; demands DNA test
When Naava Grey wanted to 'strangle' Alex Muhangi