Museveni commends Education Ministry, Tayebwa over 2027 AFCON hosting rights
President Museveni has commended the Ministry of Education and Sports and the Deputy Speaker of Parliament, Thomas Tayebwa, for their roles in the joint bid to host the Africa Cup of Nations (AFCON) 2027.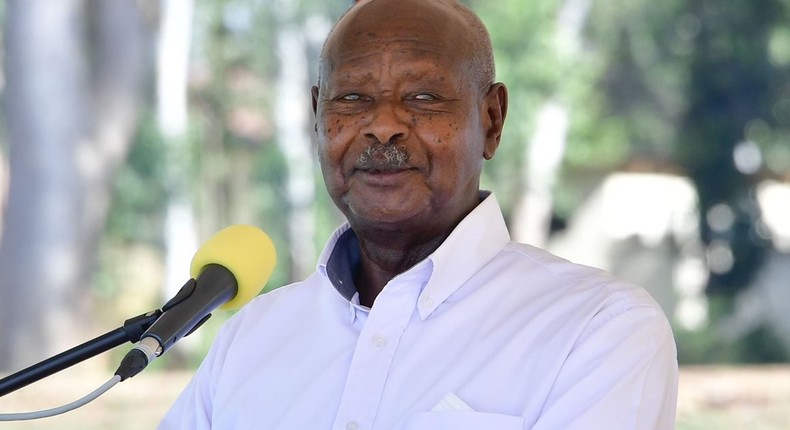 Kenya, Uganda, and Tanzania's joint bid won the hosting rights to the 2027 edition of the continent's elite tournament.
The Executive Committee of the Confederation of African Football (CAF) announced the news on Wednesday in Cairo, Egypt.
In a letter on Thursday, President Museveni lauded the Ministry of Education and Sports, the national football bodies for spearheading the effort, and the Deputy Speaker, who was on the ground in Cairo.
"Yesterday, I got the good news that the joint bid by Kenya, Tanzania, and Uganda to host the 2027 AFCON games had succeeded. Congratulations to everybody," the president wrote in a letter.
He added, "I congratulate the Ministry of Education and Sports and the national football bodies for spearheading the effort and the Deputy Speaker who was on the ground in Cairo."
Museveni said that the pan-African effort shown by the three regional EAC member states overwhelmed the assessors.
"Common sense showed even the assessors, I am sure, that that Pan-African effort was, logically, the most attractive, apart from any other considerations. We can only benefit more if we extend this logic to other areas. Also, pooling together the sports infrastructure, for example, stadiums, made our bid more attractive," he added.
Several studies show that whenever a nation hosts a major tournament such as AFCON, there is a positive impact on the country's tourism sector. The phenomenon is known as sports tourism.
In a February 2023 study published by the University of Johannesburg, South Africa, analysing the tourism impact of Cameroon's 2022 hosting bid, the authors Siyabulela Nyikana and Tembi Tichaawa say: "Lasting memories of the local destinations may trigger repeat visitation and thus grow local tourism numbers."
When Egypt hosted the 2019 AFCON, the International Monetary Fund (IMF) said the North African nation's tourism sector was boosted several fold as a result of the competition. Revenue linked to the tournament alone stood at $83 million.
Twenty-four (24) countries take part in AFCON games. This means that tens, if not hundreds, of people travel with their respective teams to the host nation.
Eyewitness? Submit your stories now via social or:
Email: news@pulse.ug
Recommended articles
Cartoonist Jimmy 'Spire' wins human rights accolade
Government should explain the disappearance of its people, says Justice Batema
Gov't reiterates commitment to champion human rights amid growing concerns of disappearing people
Pastor says his mother died 3 different times and he resurrected her
Parents, students to be tipped on study abroad programs at Education Fair in Kampala
'Dear mothers…' - North Korea's Kim Jong-un in tears, begs women to give birth [video]
YouTuber jailed for 6 months after deliberately crashing plane for views
Gov't seeks Shs 2billion renovate contested Old Kampala Mosque
Jinja to host International Human Rights Defenders Day celebrations