How to deal with a deadbeat baby daddy situation
There's no one-size-fits-all way to handle a situation where the baby daddy isn't involved in a child's life. In fact, even with children's, women's, and family laws, the situation can be tough to take through legal procedures.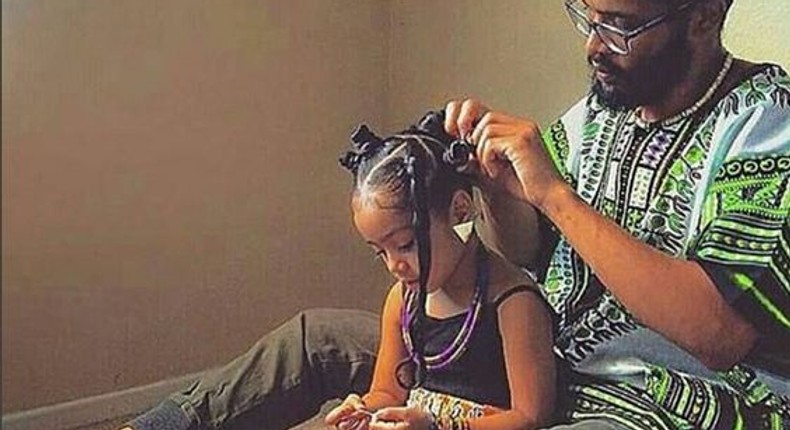 The duty then falls on immediate family and relatives to play the role of the man or try to get him to get involved in the child's life. In some cases, the public gets involved to help. However, most times the matter festers in the silence of the mother and supportive people.
Depending on the circumstances surrounding the relationship between the two parents, it can also be a battle of wills and hurt feelings. The child can get caught in bigger pains and even if parents are expected to put their issues aside, some people cannot look past themselves.
The situation is complicated, to say the least.
The opinions in this article are the views of the editor, combined with research on the matter. They are mainly targeted at the mother rather than the situation.
Here are some ways to cope.
Get emotional support
Get as much emotional support as you can. Don't underestimate the emotional support you need. You are vulnerable to a host of negative emotions and you need external support to get clarity and remain level-headed.
Accept your new situation
Take time to process what is happening. Even though you know people who have been in your shoes and get advice from people, you have to process the situation in your own way. Get someone to help you process. Acknowledge all the feelings that come up which may include anger, sadness, fear, overwhelm, and loss, among others.
Accept that he might not help
For your own peace of mind, try to find acceptance that he might not help. However, this should not deter you from trying to get his accountability in the matter. That being said, you have to drop the fierce feelings of injustice to go about getting his support with a level head. If he's not willing to play his part, chances are that approaching him negatively will not convince him to do so. Your emotional and mental well-being should not depend on his actions or inactions.
Consider his family members
Apart from legal action, you may find support in unlikely places among his family members. It may not be all of them but some allies are possible.
Eyewitness? Submit your stories now via social or:
Email: news@pulse.ug
Recommended articles
6 best home remedies to clear ugly pores
7 body parts you must clean every day to avoid body odour
5 outfits for 5 days of work inspired by Phyna
I am open to love: Meet 123-year-old virgin in search of her Mr Right
Police publicist Luke Owoyesigire opens up on financial struggles; toughest day at work
Planning a wedding? Here are 4 mistakes to avoid
Skinny shaming: 5 things you should never say to a slim person