Skinny shaming: 5 things you should never say to a slim person
While many people believe that being slim is the ideal weight, many slim people are subjected to abuse and discrimination.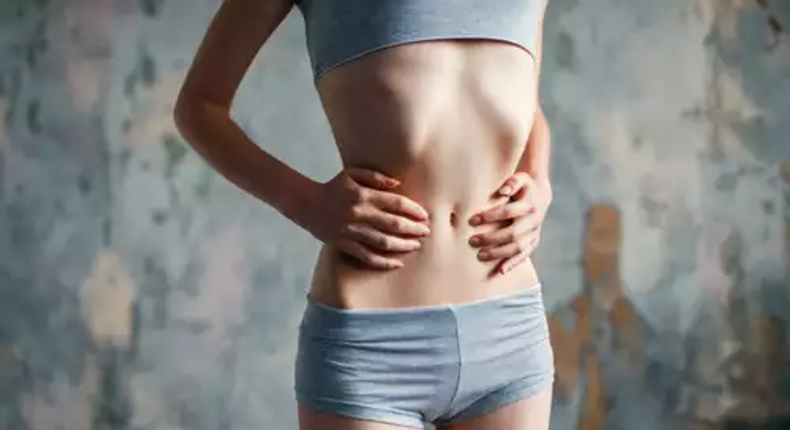 Skinny shaming is a form of body discrimination where thin people are mocked and treated unfairly based on their weight.
This type of harassment often includes insinuations that skinny people are unwell or unhealthy solely because of their size, which can be hurtful and damaging.
Skinny shaming and skinny phobia stems from society's obsession with people's weight. The fact that many people undergo dangerous plastic surgery to have their version of the ideal body says a lot about societal beauty standards.
Skinny shaming and skinny phobia exists. The extent of its intensity when compared to fat phobia and fat shaming is another thing.
Society believes that the ideal woman has a tiny waist, flat tummy, medium-sized round perky breasts, a big bum and moderate hips. These are standards that slim people do not reach and hence they can feel insecure about themselves too.
As a society, we have a responsibility to treat each other with kindness both online and offline. This includes refraining from making negative comments about other people's bodies. Let us practice empathy and respect towards one another, and create a positive and uplifting environment for everyone.
Here are some things you should never tell a skinny person
1. "You look like a child"
There is nothing attractive about looking like a child. If you mean they look younger than their age, there are more complimentary ways to say that. For example, 'You look like you don't age.' 'Wow, can't believe you are 30 years old.' That's better than saying they look like children.
2. "Do you eat?"
The assumption that people who are slim or skinny don't eat is quite false. There are various reasons why someone might have a slim physique--it could be due to their genetic makeup, high metabolism, or even an eating disorder. Regardless of the reason, it is not appropriate to demand that they discuss their body in such an invasive manner.
3. "You'd look so much better if you just add some weight"
Imagine feeling comfortable in your skin only to be told that you need to add weight. That makes it look like your current weight isn't so good enough and you need to do something to fix it.
4. "You look like you will get blown away in the wind"
Is that supposed to be a funny joke? It means that you are weak just because you are skinny.
5. "You have a body everyone wants, don't complain"
Even if others think we look great, we may still feel insecure or experience body dysphoria. We must be allowed to express our feelings without anyone telling us to be quiet. Our issues are valid and deserve to be heard and respected.
Eyewitness? Submit your stories now via social or:
Email: news@pulse.ug
Recommended articles
5 signs your boyfriend hates you and wants to break up
When women don't wash their bras often, these 5 things happen
Fally bows out on a high at Kampala edition of his double concert
Pallaso takes pride in visit to Murchison Falls, makes risky gesture
It's dangerous to rest your legs on a car's dashboard, here's why
Chef Keletso shines as foodies infuse whisky with divine culinary treats
Vinka goes shooting: 5 benefits of shooting at a gun range
How to prepare for an easy week at work/school
Try this stuffed green pepper recipe instead of baking