Pastor Bugembe asked Navio if he knows Yvonne Nakankaka: This happened
Navio is Yvonne Nakankaka's twinnie.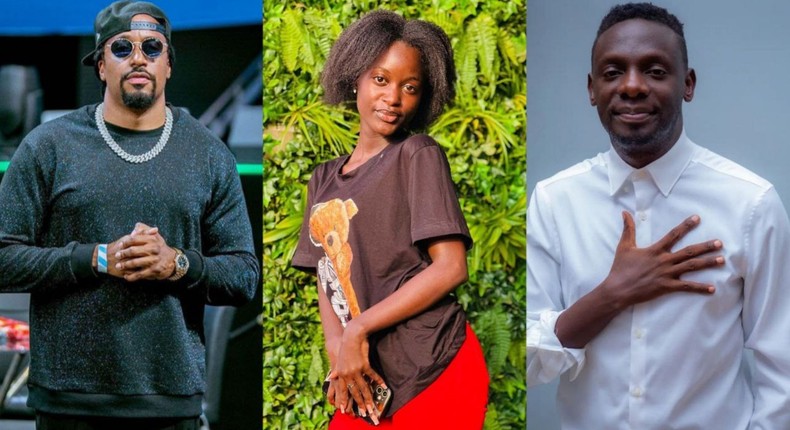 Navio, real name Daniel Lubwama Kigozi, and Nakankaka on Sunday, June 4 prayed from Pastor Wilson Bugembe's church.
In a video shared on TikTok, Pastor Bugembe, who leads The Worship House Ministries Uganda, is seen asking Navio: Do you know Yvonne Nakankaka?
Navio, who is standing in the preaching area with the pastor, moves toward the congregation to pick her up.
After holding her hand, Navio says: "Of course, very well, we are twins... triplets -- me you, her... same family."
Pastor Wilson Bugembe, Yvonne Nakankaka and the congregation burst into laughter.
Nakankaka, one of the most popular TikTokers, became a sensation after private videos and photos said to be hers were leaked to social media.
The video was allegedly recorded while she was dating controversial TikToker Ismael Sefuko, better known as Dr. Cephco.
Meanwhile, the service was attended by a number of other celebrities including Evelyn Namulondo and Pallaso who are both planning shows in the coming days.
Pallaso, real name Pius Mayanja will hold the Love Fest Concert on Friday, June 9 at the Lugogo Cricket Oval in Kampala.
Reports indicate that Skin, real name Patrick Mulwana, has also scheduled a concert on the same date as Pallaso's at Freedom City Mall.
Evelyn Namulondo, who is an actress will hold an eponymously named show dubbed The Best of Evelyn Namulondo at Theatre Labonita in Kampala on August 3.
Eyewitness? Submit your stories now via social or:
Email: news@pulse.ug
Recommended articles
Azawi's 'Sankofa' listening party: A musical delight
How Naava got the name 'Grey'
My father kicked me out of home when I chose to become a DJ - Rasta Rob
Azawi dedicates new song to Nakulabye man who broke her heart
Meet your celeb: Who is Faridah Nakazibwe?
Afrigo Band stranded at airport in Turkey
Angella Katatumba: How I met my ex-husband
Faridah Nakazibwe 'leaves NTV ' after 17 years
Kasita, Feffe Bussi brave tough questions on romance ahead of Dubai concert