5 ways to be romantic this cold season
Fossil experts and scientists argue that early humans went into hibernation during cold weather by slowing down their metabolisms and sleeping for months. While we have moved on from such coping mechanisms, the body still comes under so much pressure to stay warm and prevent diseases during this time. In this article, we look at some ways you can spark your romance while taking care of yourselves during this cold season.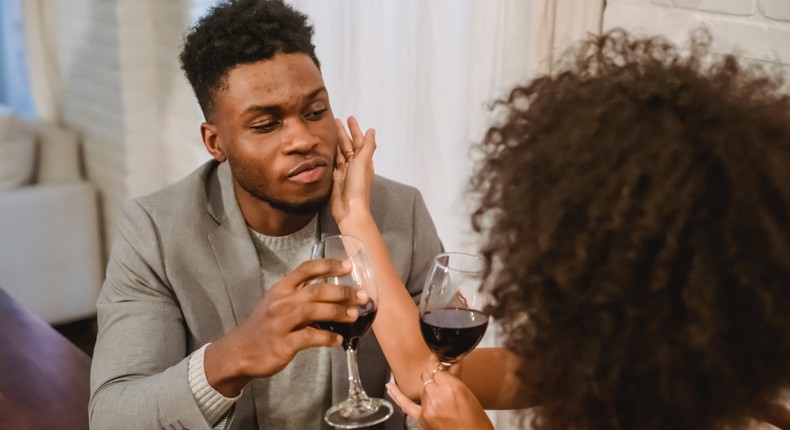 Stock their fridge and pantry
One of the most romantic gestures you can do for your partner is grocery shopping for their fridge and pantry. The cold means our bodies work harder to burn energy in order to keep us warm, which means we are hungrier than usual, eating at odd times. Not to mention we try to minimise our movement, so the convenience of a stocked fridge and pantry cannot be understated.
Buy a nice coat, gloves
Obviously, we are going to wear whatever is available to keep us warm. However, buying your partner a nice jacket, coat, or pair of house sandals, gloves, hoodie, or beanie will not only keep them warm but will warm their heart too! Make sure the item you are buying isn't "just to keep them warm" but something they will treasure always.
Plan nights in
Pulse
Although you are likely to spend most time indoors, don't slack on planning indoor moments. Be intentional about planning dates, movie nights, having intimate conversations, cooking, eating, personal care, and more. It doesn't have to be regular and you can throw in surprises, but don't let your time together get too monotonous.
Build a fire
It is all about aesthetics. And when the skies are dark, the air grey and your insides are shivering, nothing is more beautiful than the tongues of fire. On the other hand, the act of building it together is also immensely rewarding and is kinda of cool to get in touch with our early ancestors in the caves.
Pulse
Take this as an excuse to be as close as possible
You may not need an excuse to be close to your partner but it is cute. If "Baby, I'm cold," doesn't make you feel like Superman or Wonder Woman to the rescue, then you need to watch more superhero movies. It also helps the shy type of person who has a hard time asking for such closeness.
Eyewitness? Submit your stories now via social or:
Email: news@pulse.ug
Recommended articles
Preconception care: C-Care IHK's Dr. Nsubuga answers key questions
7 ways to stay friends with the opposite sex without catching feelings
Tactics con artists use before they scam you
3 reasons relationships that start in December may not last
5 things every young man in a relationship should know about women
5 tips to stop drinking alcohol
The truth about feminine wash and perfumes
7 things your belly button says about your health
Some common causes of coarse palms and how to soften them