5 Ugandan song titles that make best T-shirt design captions
T-shirt captions are sacred personal fashion accessories of things we relate to. They can be creative and artistic or simply tell people about our sense of humour. Music, film, and culture are typical inspirations for these captions. Here's why these five Ugandan song titles are perfect t-shirt captions.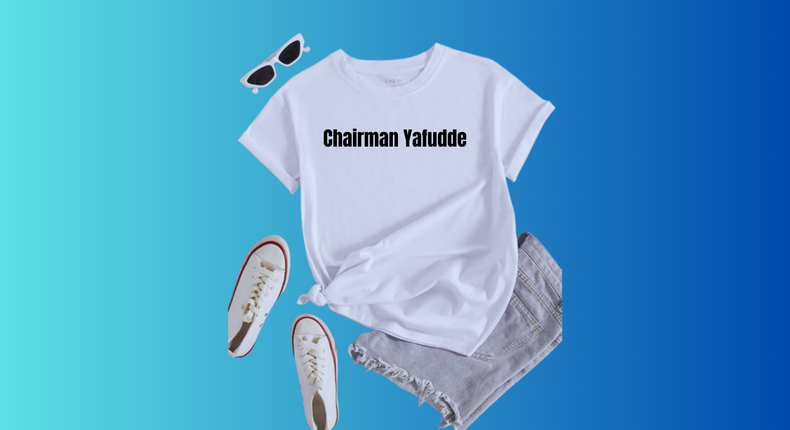 1. 'Chai Wenjaye, Chairman Yafudde'
I realise that is the title, which is simply "Chai Wenjaye", but adding "Chairman Yafudde" at the back doesn't seem like a bad idea. It certainly paints a picture of the social situation around us. From the porthole exhibition and health exhibition, among other frustrations society is dealing with, the video depicts a similar trend.
2. 'Did I die?'
Sheebah, Feffe Buusi, and Vampino teamed up on this remix with Hatim and Dokey, (no offence to the original) to talk about relatable experiences. The theme of the song is embracing bad experiences as a badge of honour for growing wiser and stronger. And what is a better way of getting that badge than on a t-shirt?
3. 'After Quarantine'
Let's be real, we are living in a post-apocalyptic world. During the vortex that was quarantined (lockdown), we adjusted to life globally like never before in the past 30 or so years. Nothing has been the same since then. But during that blackhole moment, restricted in our movement but not thought, we promised so much. "After Quarantine" is the lockdown anthem for everything we vowed to do in the aftermath.
4. 'Gwe Amanyi'
Silencing the haters before they even approach you? Brilliant. "Gwe Amanyi" by Mudra loosely translates to "that's your business", and what a way to help others mind their business (because it can be hard). On the flip side, it is a great reminder to reserve your energy when it is futile to spend it.
5. 'Ten Over 10'
Whether it is a gift for a loved one or a personal mantra, Azawi's "Ten Over 10" is a lyrical message of perfection. Not to be confused with unattainable perfection, this is about working cohesively for a common goal (progress). If it sounds arrogant, then so be it. Aren't we all working towards or dreaming of some variation of that sentiment?
What captions are you currently using? Let us know here.
Eyewitness? Submit your stories now via social or:
Email: news@pulse.ug
Recommended articles
5 signs your boyfriend hates you and wants to break up
When women don't wash their bras often, these 5 things happen
Fally bows out on a high at Kampala edition of his double concert
Pallaso takes pride in visit to Murchison Falls, makes risky gesture
It's dangerous to rest your legs on a car's dashboard, here's why
Chef Keletso shines as foodies infuse whisky with divine culinary treats
Vinka goes shooting: 5 benefits of shooting at a gun range
How to prepare for an easy week at work/school
Try this stuffed green pepper recipe instead of baking