Christians' perspective on the meaning of Easter eggs
For Christians, the holy week and Easter are part of the most significant event in human history, the life, death, and resurrection of Christ.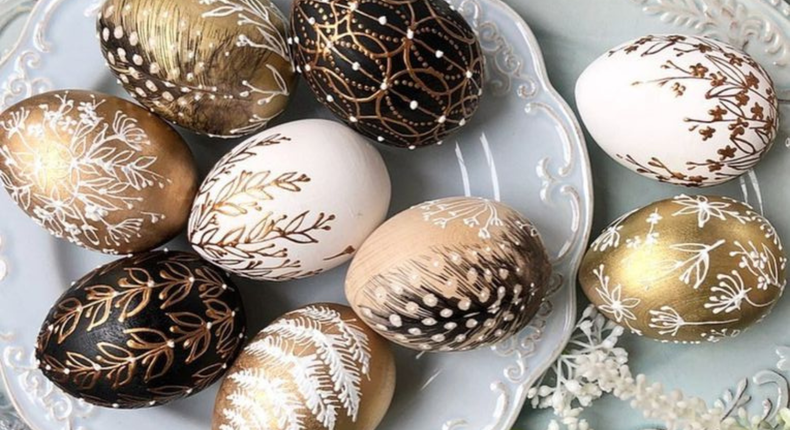 There are many traditions around the celebration of Easter and one of them is egg painting or Easter Egg.
This tradition is so ancient that no one knows its origin, and few or any, African countries practice it.
So why eggs?
Although Christian families find joy in egg painting with all kinds of decorations and hues, it's the symbolism of the egg that is strongly associated with Easter.
Eggs symbolise new life and Easter Sunday is when Jesus rose from the dead.
For Christians, the egg symbolises Jesus' resurrection in the way the cracking of an egg brings forth new life and the eggshell represents the empty tomb.
It is also a sign that Jesus came back with a new life as chicks hatch out of eggs.
The eggs are hardboiled and painted or dyed with safe paint or colouring agents to be eaten on Easter as part of the celebration.
However, since it might involve kids, some parents prefer to use fake eggs made from plastic.
Origins
This tradition dates back to the 13th century, and one reason for it is that Christians were forbidden from eating eggs during Lent.
So people adopted painting and decorating them towards Easter to eat them during the celebrations.
Moreover, since Christians who fasted did not eat eggs for over a month, there was plenty to spare.
The tradition of egg painting often involves an Easter egg hunt where parents hide the eggs for the children to find.
Eyewitness? Submit your stories now via social or:
Email: news@pulse.ug
Recommended articles
6 best home remedies to clear ugly pores
7 body parts you must clean every day to avoid body odour
5 outfits for 5 days of work inspired by Phyna
I am open to love: Meet 123-year-old virgin in search of her Mr Right
Police publicist Luke Owoyesigire opens up on financial struggles; toughest day at work
Planning a wedding? Here are 4 mistakes to avoid
Skinny shaming: 5 things you should never say to a slim person