6 best home remedies to clear ugly pores
Enlarged pores on the face are common skin problems.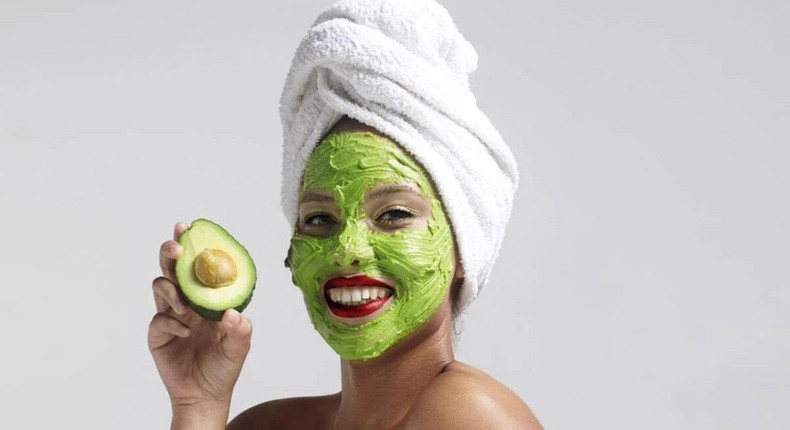 They are basically an opening on the surface of the skin.
While a normal one does not really cause much trouble, an enlarged one can lead to forming of a sebaceous gland that releases oil to lubricate and protect the skin. After a while, the oil turns into blockages and causes tiny pores on the skin to stretch. And, quite obviously these pores look ugly.
Try these common home remedies to deal with this problem.
This fruit has natural oils that work great for hydration. You can mash half an avocado and smear it on your face. While you give it about 15 minutes to work its magic, you can finish off another task for the day. Wipe the avocado off with a wet cloth and then rinse it well. Your skin will feel clean and fresh in just 15 minutes.
This kitchen ingredient has been a saviour for so many beauty remedies. It works great to clean your pores. All you have to do is, make a paste out of baking soda and water or a mild cleanser. Once you have the paste ready, you can use it as a gentle scrub on your skin. Rinse it well once after you're done with scrubbing and then see how flawless your skin looks.
If you're someone who deals with dry skin but wishes to clean your pores, you need to mix one egg yolk, one tsp of honey and one tsp of olive oil. Mix all the ingredients well and apply them to your skin. Give it around 15 minutes before you wash it all off. It cleans your pores without any damage to your dry skin.
Banana peel contains lutein, which is an antioxidant, that aids skin nourishment. Also, banana peels consist of potassium which promotes flawless skin. Just pick up a banana peel and rub it against your skin in a circular motion. Continue to rub for fifteen minutes and then wash your face with cold water. Trying this remedy twice a week will shrink your large pores to a great extent.
Since turmeric reduces skin inflammation (it kills the bacteria growing inside the pores), it in turn reduces swelling around the pores. Take one teaspoon of turmeric powder and mix it with a few drops of water to form a thin paste. Now, apply the paste to your skin and leave it for ten minutes. Wash with cold water thereafter.
This one works well as a gentle scrub for your pores. For this, you need to mix half a cup of cooked oatmeal with one tsp of olive oil. Apply it onto your skin and let it sit for 15 minutes. Wipe it all off and rinse it thoroughly with cold water. This will feel great and clean your pores too.
Eyewitness? Submit your stories now via social or:
Email: news@pulse.ug
Recommended articles
5 signs your boyfriend hates you and wants to break up
When women don't wash their bras often, these 5 things happen
Fally bows out on a high at Kampala edition of his double concert
Pallaso takes pride in visit to Murchison Falls, makes risky gesture
It's dangerous to rest your legs on a car's dashboard, here's why
Chef Keletso shines as foodies infuse whisky with divine culinary treats
Vinka goes shooting: 5 benefits of shooting at a gun range
How to prepare for an easy week at work/school
Try this stuffed green pepper recipe instead of baking