Susan Makula: I drank so much while pregnant, my son was born with defects
Susan Makula said she drank so much beer when she was pregnant it almost deformed her son's face.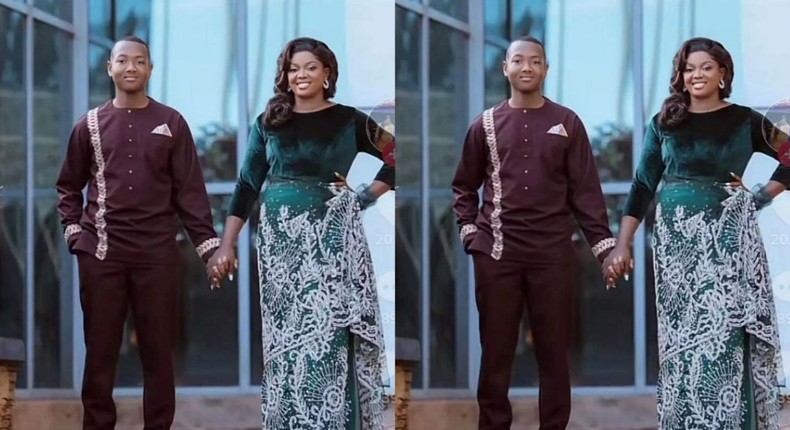 The doctor immediately asked Susan Makula if she had drunk alcohol while pregnant.
Makula said she drank too much because she was under so much stress at the time.
She, however, noted that some of the side effects have been treated and the son is okay.
"The moment the doctor saw him he asked me, did you drink alcohol when you were pregnant?" said Makula.
"I told him I didn't drink a little, I had a blast with it... I was at a point where I had given up... I drank to the extent that even when I had just given birth they brought me four cans of Castle Lager."
At Makerere University, she was pursuing a Bachelor of Commerce. She dropped out after getting pregnant in her second year.
Susan Makula, who is now engaged to Pastor Aloysius Bugingo, was born in Nsooba, Kyebando in Kawempe division, Kampala. Her parents have a home in Luwero.
Her father is the late George William Serunjogi Kibuka and he died when she was joining university. The mother is Imelda Kisembo. They were 11 kids, but they're now eight. She's the second last born.
Susan Makula went to the now defunct Kyebando Primary School, then Kitante Hill School (for S.1 and S.2), St. Mary's S.S. Namaliga Bombo (S.3), Naalya S.S. (S.4). She would complete A-Level from Katikamu S.D.A. S.S.
She currently works with Salt Media, which is owned by Pastor Bugingo.
Eyewitness? Submit your stories now via social or:
Email: news@pulse.ug
Recommended articles
Azawi's 'Sankofa' listening party: A musical delight
How Naava got the name 'Grey'
My father kicked me out of home when I chose to become a DJ - Rasta Rob
Azawi dedicates new song to Nakulabye man who broke her heart
Meet your celeb: Who is Faridah Nakazibwe?
Afrigo Band stranded at airport in Turkey
Angella Katatumba: How I met my ex-husband
Faridah Nakazibwe 'leaves NTV ' after 17 years
Kasita, Feffe Bussi brave tough questions on romance ahead of Dubai concert